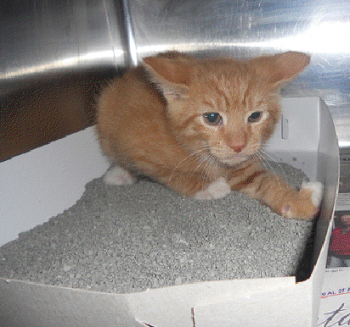 Roy (A13008762) is a handsome orange tabby kitten. He is around 8 weeks old and he was found as a stray. He must have been someone's cat because he was wearing a flea collar. He is very scared and will hiss and try to hide. Some extra love is just what he needs and he will be ready for his new forever home in no time!
These animals are located at Philadelphia's animal control shelter, ACCT. They need immediate adoption or foster care.
ACCT is located at 111 W Hunting Park Ave. and is open 365 days a year. Please check the PSPCA website for hours. To check the status of an animal, call 267-385-3800, email nsmith AT pspca.org or mdecker AT pspca.org.
Don't forget to check out the weekly Animal Care & Control event at the Petsmart in Haldeman Plaza, where you can learn more about adoption and foster care, and meet some animals who need a good home.
Check in every week with NEast Philly to see the cat and dog of the week.