Camden aquarium debuts Shark Bridge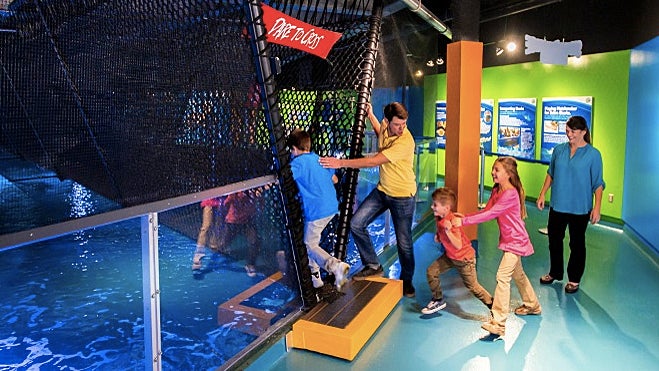 Adventure Aquarium will open an 81-foot bridge allowing visitors to walk above its shark exhibit beginning on Friday, April 8, 2016.
The Shark Bridge crosses over the tank allowing you to look down, a view not possible before.
Visitors will be able to see the life support system which runs the exhibit, keeping the 30 sand tiger, sandbar and nurse sharks, plus 20 other species of fish, alive. The Shark Bridge opens Friday, Apr. 8, 10 a.m.
1 Riverside Dr., Camden, NJ