Breaking: Six shot in Frankford (UPDATED)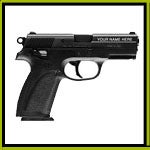 UPDATE: Four people were hospitalized, including a 21-year-old male, who was shot in the neck and face. He remains in critical condition at Aria Health-Torresdale, while three others were treated for non-life threatening injuries at Aria Health – Frankford.
West Frankford Town Watch President Mike Mawson called a few minutes ago with breaking news:
Six people were shot at a bar at Bridge and Darrah streets in Frankford. While the conditions of the victims remain unknown, three were transported to Aria Health, and three were taken to Aria Health-Torresdale. There's no word yet on how the incident unfolded.