Art Commission wants drinking fountains in LOVE Park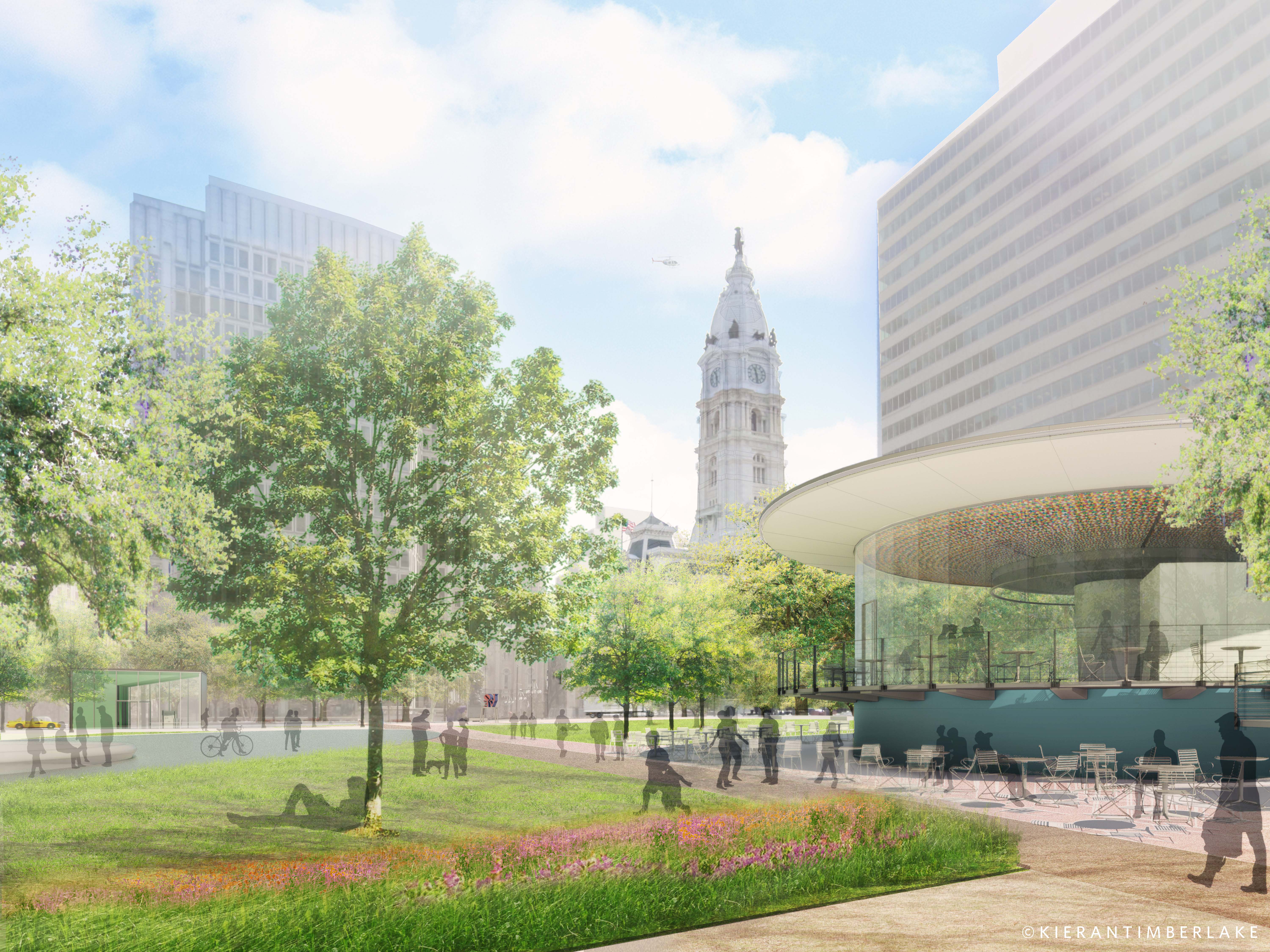 Philadelphia's Art Commission voted to approve the plans for the redesigned LOVE Park on Tuesday while adding a requirement that two drinking fountains be installed at the park.
A brief pause here at the outset: Yes, Philadelphia's Art Commission, the city's design review board for public projects, can legally require the city to incorporate drinking fountains into a new park, and it is choosing to exercise that power. Contrast this with the city's Civic Design Review Committee, a forum for design conversation in the zoning approval process, which only has the nonbinding power to ask developers nicely to make their buildings less ugly.
Emmanuel Kelly, the Art Commission's chairman, said he understood the potentially tricky maintenance issues for installing drinking fountains in a public park, but thought it was only right to offer some relief to anyone who wants to visit the revamped park. It may have been an oversight on the Art Commission's part to not require drinking fountains at Sister Cities Park or other recent park designs, Kelly said.
The park will also have food trucks, and the saucer-shaped welcome center at the corner of 16th Street and JFK Boulevard will have food and drink sales as well. Aside from the drinking fountains, the Art Commission had high praise for the new park's final design, which was described in detail on PlanPhilly last week.
The Commissioners also heaped praise on Tom Drugan, one half of the Seattle-based artist team Haddad | Drugan, which is planning to install an multi-colored abstract mural printed on metal called Chromoscope on the ceiling of the welcome saucer. The $230,000 project is funded through the City's Percent for Art Program. The piece will be illuminated with colored lights that change throughout the day and night. The artwork will be made of 24 panels installed into the ceiling of the saucer, with smaller shapes of color toward the center of the circle and larger shapes toward its edges.
"It took quite a bit of math to calculate all these grids and details," Drugan told the Commission.
The Commission gave final approval to the park design and conceptual approval to Chromoscope.
By night, Haddad|Drugan's artwork will shift based on colored lighting | courtesy of City of Philadelphia

(Hargreaves)

(Hargreaves)

(Hargreaves)

View of LOVE Park / JFK Plaza from 16th and Arch, October 2015 | Hargreaves

View of LOVE Park / JFK Plaza from 15th and JFK, October 2015 | Hargreaves

View of LOVE Park / JFK Plaza from balcony, October 2015 | Hargreaves

Plan of LOVE Park / JFK Plaza, October 2015 | Hargreaves

Paving approach of LOVE Park / JFK Plaza, October 2015 | Hargreaves
WHYY is your source for fact-based, in-depth journalism and information. As a nonprofit organization, we rely on financial support from readers like you. Please give today.