April 5: Bryan Fenstermaker taking over PARC | Roosevelt Blvd public forms | Chelten-Greene plaza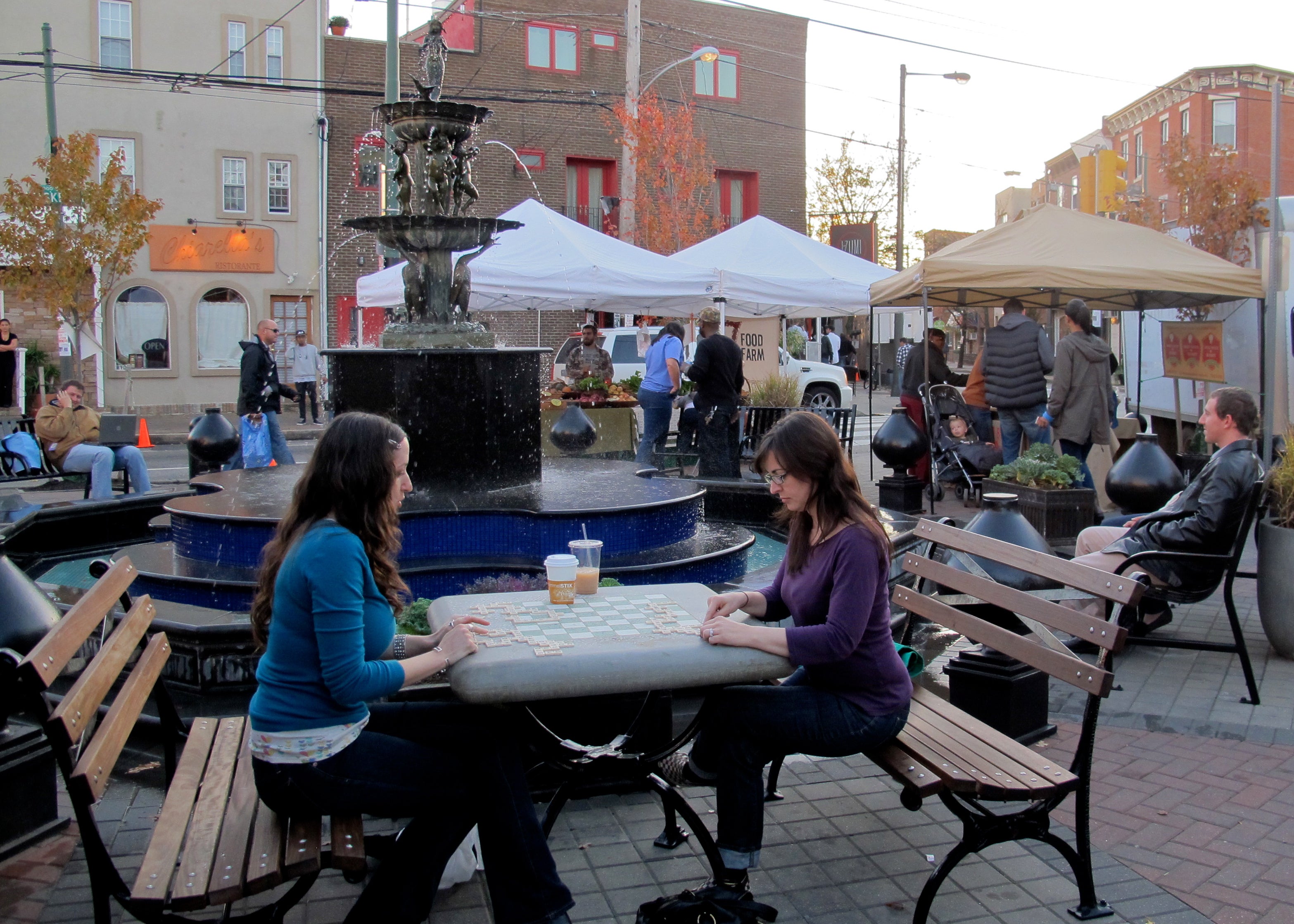 Amy Laura Cahn thinks it's time to stop thinking about community gardens as temporary uses. "Even after more than 30 years of vibrant activity, many gardens have never had the option to secure stable land tenure. Philadelphia has lacked the city policy, commitment and leadership to provide assurance, site control and long-term preservation, and instead deemed gardening and farming "interim uses" for parcels awaiting more profitable uses."
Bryan Fenstermaker will be the new Executive Director of the Passyunk Avenue Revitalization Corporation, reports Taylor Farnsworth. Fenstermaker is currently Vice President of Strategic Partnerships at The Enterprise Center Community Development Corporation in West Philly. He succeeds Sam Sherman, who announced his departure in November for a new development venture in Detroit. PARC is the legitimized version of former state Senator Vince Fumo's Citizen's Alliance organization, and is a major landlord and developer on E. Passyunk Avenue.
Stuart Leon, a local lawyer who frequently represents injured cyclists, says on the Bicycle Coalition's podcast that he's noticed an uptick in the number of "dooring" injuries since Uber X and Lyft began driving in Philadelphia. He believes that newer TNC drivers are less likely than traditional taxi drivers to direct passengers to exit on the curb side.
Germantown's Chelten-Greene plaza is one of the projects receiving Transportation Alternatives Program funding from DVRPC, says Alaina Mabaso. The project will help relieve crowding at a popular SEPTA bus stop and create more of a gateway from Chelten into the newly-rehabbed Vernon Park.
There are several public forums coming up in mid-April on SEPTA and PennDOT's three-year "Route for Change" planning effort for Roosevelt Boulevard.