Applications for free trees due by 11 p.m.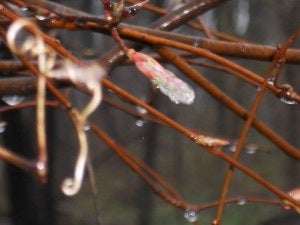 There are just more than 11 hours left to apply for two free yard trees, courtesy of the Department of Parks and Recreation's TreePhilly initiative.
Part of the Plant One Million campaign to increase the city's tree canopy, TreePhilly has been offering residents free front, side and backyard trees that they can plant themselves.
Applications are due by 11 p.m. tonight to get two free yard trees for fall planting, and can be picked up at the Pennypack Park Environment Center, 8600 Verree Rd., Nov. 4.
The simple application requires that you be a Philadelphia resident and asks that you pledge to help the tree thrive and plant it in your yard, not on the sidewalk. There are a dozen tree types available.