8th Police District gets a new captain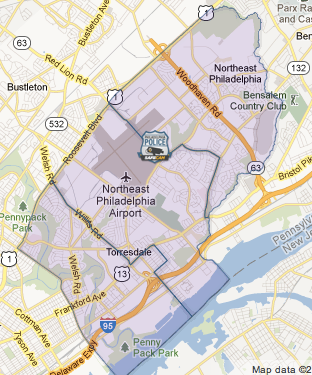 Capt. Leonard Ditchkofsky has two goals for the 8th Police District – help people feel safe and bring property values back up.
The plans were met with a round of applause from Holme Circle Civic Association members Wednesday night. Ditchkofsky, the new captain, stopped by the meeting following a district PSA 1 meeting.
"I'm very happy to be here," Ditchkofsky said after being introduced by Community Relations Officer Rudy Muller.Ditchkofsky has more than 30 years of police service under his belt, including two stints in the 25th District and time in the 22nd District, 9th District, North Central Detective, East Detective, police radio, sex crimes and major crimes.
"There's not enough of us up here," he said of the district, though he declined to get specific in terms of the number of officers. He said one of his first orders of business is to make sure everybody working for him is working as hard as they can, calling himself, "big on accountability."
Though it's been a long time since he's worked in uniform, Ditchkofsky said he's getting acclimated with the Police Service Area system and is already working with his lieutenants to tweak the district's PSAs – enforcement zones set up by Commissioner Charles Ramsey to create a rapport among officers and residents in districts and keep police response consistent.
Ditchkofsky lives in the nearby 7th District across Roosevelt Boulevard. He replaces Capt. Deborah Kelly, who retired.