PCPC releases RFP for Hunting Park West study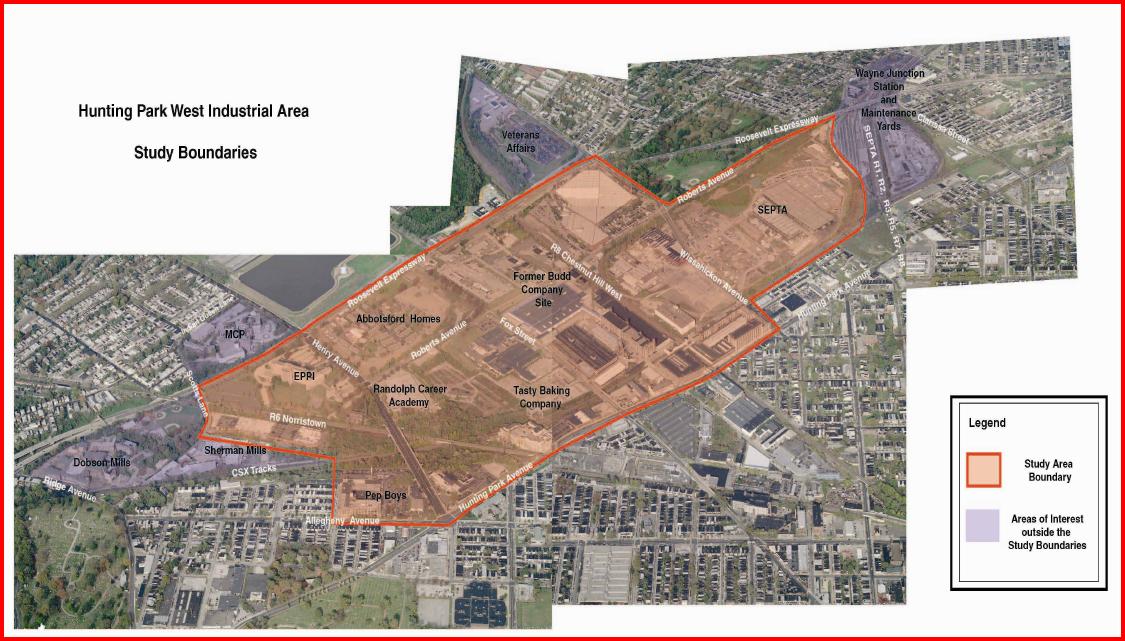 The Philadelphia City Planning Commission wants to hire a firm to prepare a master-plan like document to help guide future development in the Hunting Park West Industrial area.
"As the area transitions from industrial use, the resulting convergence of vacant land is viewed by the community and the City as a unique and significant redevelopment opportunity, creating the need for an area plan guided by the City and community," the proposal says. The study will examine the existing conditions of the area and will make recommendations affecting land use, urban design, and transportation.
The recently posted RFP says the plan will be developed with an approach that builds consensus among community members, public agencies, and the private sector. The total consultant budget for this project is $165,000.
A pre-proposal meeting will be held at One Benjamin Franklin Parkway, 1515 Arch St, 18th Floor, Room 18029 on April 20, 2009 from 10 a.m. to 12 p.m. The RFP deadline is May 4, 2009 at 5 p.m.
-Posted by Brandon Gollotti