151 apartments coming to South Philly's Brush Factory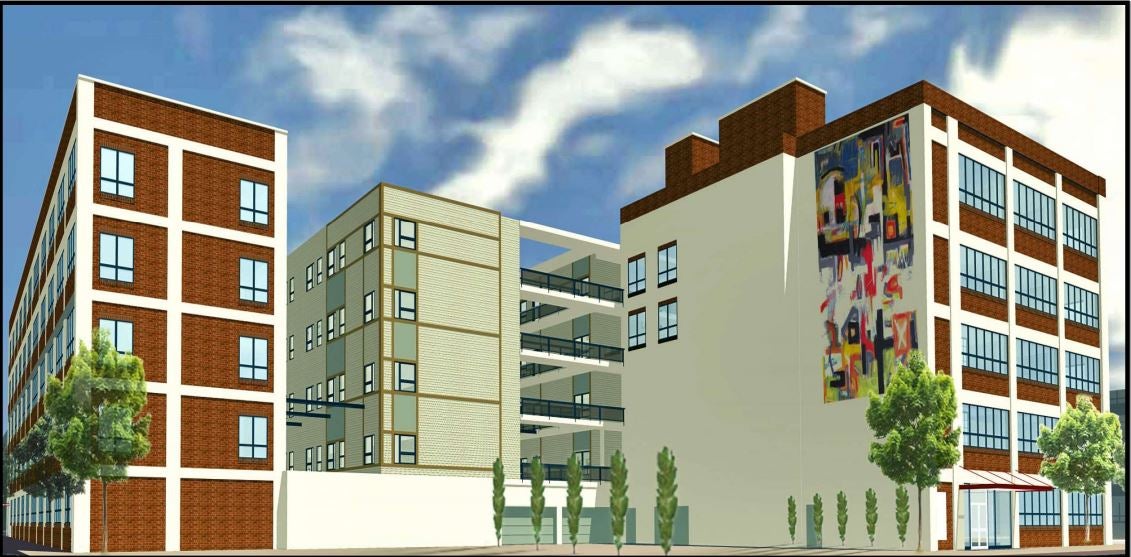 Earlier this month, the Zoning Board of Adjustment unanimously approved a plan to convert an empty factory at 12th and Jackson streets in South Philadelphia into a 151-unit apartment complex.
The property, a massive former paintbrush factory at 1201 Jackson Street, has been empty since 2005. Developer Tony Rufo's plans call for the conversion of two existing buildings at the site and the construction of a new three-story building in the center of the complex. The project will include 62 parking spaces and 24 bicycle parking spaces. It will be known as Artisan Lofts and staffed by a doorman around the clock.
The property is zoned ICMX, for industrial/commercial mixed-use. After a meeting with the local Registered Community Organization late last year, the developer and architect, Anthony Tsirantanokis, took out one parking spot and reduced the number of residential units by 21. The group, Lower Moyamensing Civic Association, wrote a letter of support to the zoning board for the final proposal.
"The property is zoned ICMX (industrial) in an overwhelmingly two story, brick row-house single family residential neighborhood (RSA-5)," wrote LoMo Civic president Todd Schwartz, in a letter to the ZBA. "Once a proud vestige of our industrious past, 1201 Jackson has sat vacant since 2005 and has been a concern of blight in the immediate vicinity. Members of the community realize that the building will not be reinvented as a factory, and the practical use is for multiple-family residential."