WHYY is our community. WHYY is you.
We're more than you may know…
WHYY-TV 12 is renowned for educational TV for children. We're known for engrossing British dramas, celebrated cooking shows, national and international news plus other rich PBS programming.
WHYY-FM 90.9 is also well known for providing fact-based and trustworthy news through NPR and a team of reporters covering the Greater Philly region.
Programs and resources for kids, teachers, parents and caregivers
But we're more than Sesame Street. In our mission to serve everyone in our community, we offer after-school programs for high schoolers, teaching them how to produce short documentaries and create original radio stories. Check out all of our educational offerings during the school year and beyond.
Most recently, we joined with our Pennsylvania PBS partners to share Learning at Home, specifically created to support students, teachers, parents and caregivers during these unique times, with educational and entertaining videos during the day on WHYY-TV 12, supported by online resources.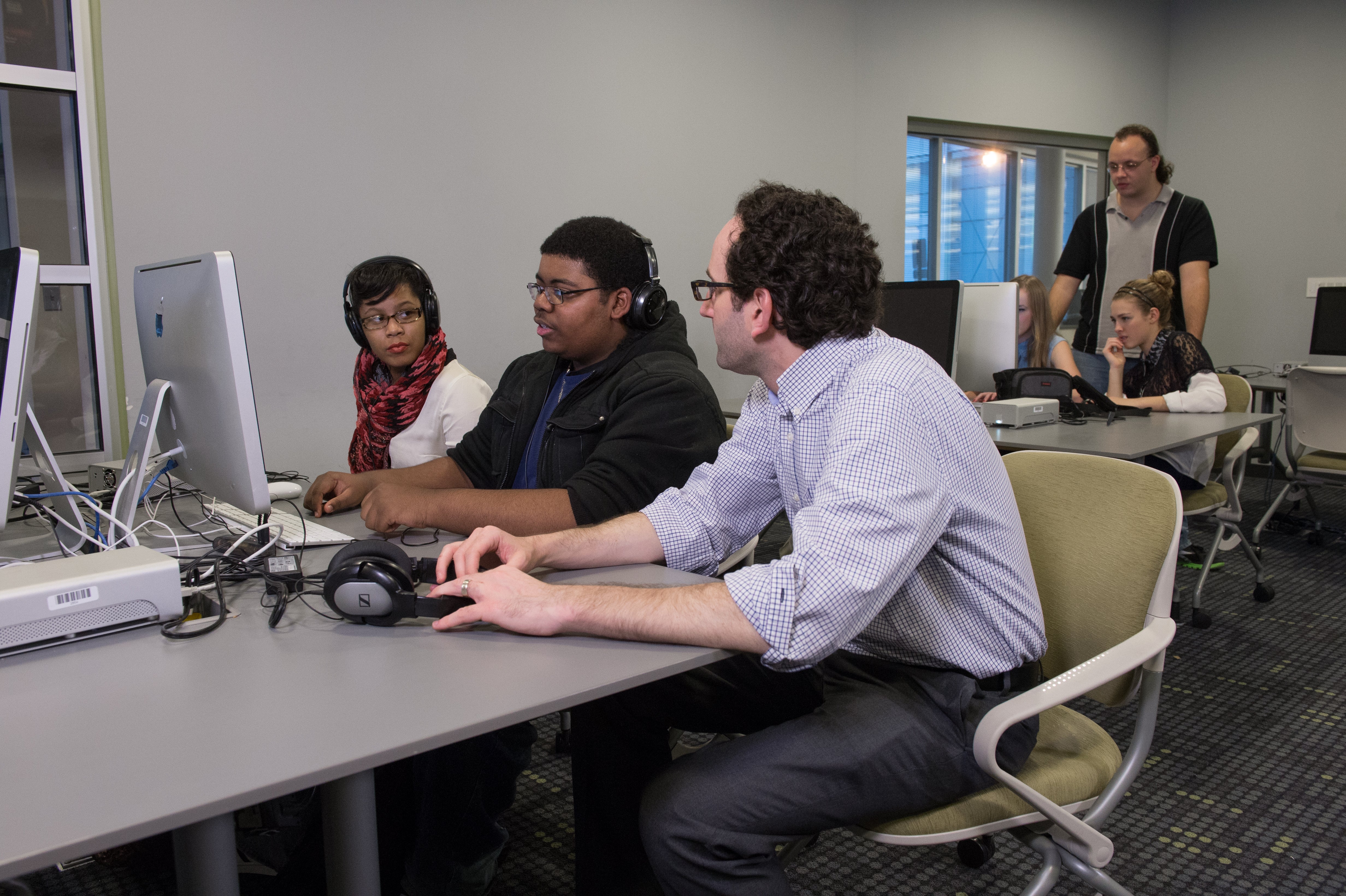 Virtual events with fascinating people
Perhaps you weren't aware of the many events, now virtual, WHYY offers every year. From broadcast journalist Judy Woodruff to American travel writer Rick Steves, we connect you with the most interesting and informative news authorities, authors, celebrities, analysts and more.
Bringing communities together
Our WHYY News reporters and editors engage in community conversations, sharing perspectives from locals as well as political leaders and subject matter experts. It's an imperative for WHYY to interact with neighborhoods to hear and share their voices.
---
Ways to watch WHYY-TV 12
Over the air: 12.1 (TV12), 12.2 (Y2), 12.3 (Ykids)
Comcast: 12 (TV12), 812 (TV12 HD), 257 (Y2), 258 (Ykids)
Verizon FiOS: 12 (TV12), 512 (TV12 HD), 474 (Y2), 473 (Ykids)
WDPB 64 Delaware: 64.1 (TV12), 64.2 (Y2), 64.3 (Ykids)
For help in receiving us free over the air with an antenna please visit: www.antennaweb.org
Find the WHYY-TV Livestream on your device:
On your browser through WHYY.org
On your phone or tablet through the PBS Video app
On your Apple TV
On the PBS Video Channel on Roku devices
On YouTube TV with a subscription
On the Comcast Xfinity Stream app
---
Ways to listen to WHYY-FM 90.9
Click or tap the blue play button on the top-left corner of your screen
Listen on the WHYY app
Tap here to get the WHYY app today.
Listen on the radio
You can also find us on your radio at the following frequencies:
WHYY-FM 90.9 in Philadelphia
WNJB-FM 89.3 Bridgeton, NJ
WNJM-FM 89.9 Manahawkin, NJ
WNJN-FM 89.7 Atlantic City, NJ
WNJZ-FM 90.3 Cape May Courthouse, NJ
WNJS-FM 88.1 Berlin, NJ
Listen on your smart speaker
Your smart speaker comes ready to play WHYY-FM 90.9. Say "Alexa, play NPR" or "OK Google, play WHYY."