WHYY contributor resigns from Lehigh University amid sexual misconduct allegations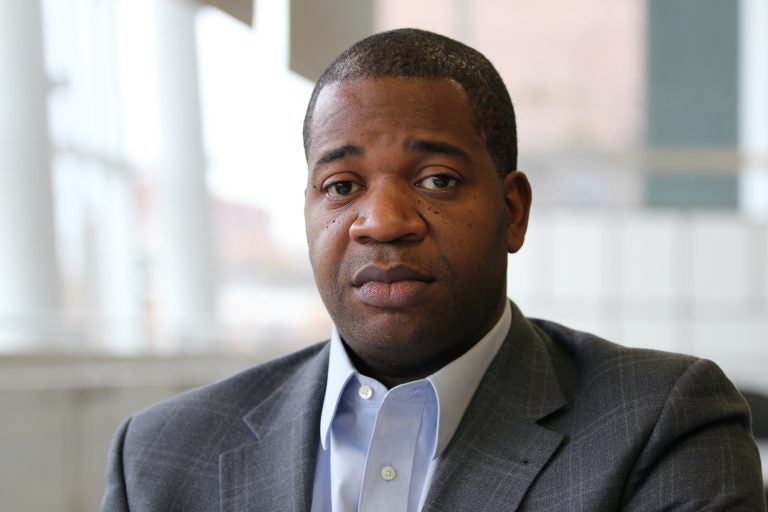 James Peterson, a Lehigh University faculty member and WHYY contributor, has resigned from the school amid an investigation into accusations of sexual misconduct made against him, according to an email sent by the provost's office to Lehigh faculty and staff on Tuesday.
The email said top university officials became aware of the allegations lodged by "multiple individuals" in November. In response, officials placed Peterson on paid leave.
After completing the investigation into the claims, the report was provided to the school's provost, Patrick Farrell, who was about to decide whether to take disciplinary action.
Before that decision could be made, however, Peterson informed the school he was "unconditionally resigning his position immediately," according to the email sent to staff.
While Peterson's resignation makes any punishment moot, Farrell determined that there is "sufficient cause" to start a separate process that may result in Peterson's tenure being revoked.
Peterson, 46, of Lansdowne, is still no longer permitted on the Lehigh campus, according to the provost's email. 
"We recognize that the individuals who came forward to report their experiences made difficult decisions to do so. As a university, we affirm our commitment to providing a campus environment where all members of our community feel safe and supported," the email sent by Farrell's office stated to staff and faculty.
Peterson did not return calls and emails seeking comment. A university official would not comment beyond what was stated in the email to Lehigh faculty.
The number of accusers, and how they are affiliated with the school, remains unknown.
Peterson was an associate professor of English and the director of Africana Studies at Lehigh.
Before Lehigh, Peterson taught at Bucknell University, Princeton and Harvard.
Peterson also founded Hip Hop Scholars, LLC, a group of hip-hop scholars devoted to researching the cultural impact of the genre, according to his Lehigh biography page, which the school has since removed.
Peterson has often appeared on national television an as expert on politics, popular culture, and urban youth.
In addition, Peterson has blogged for the Huffington Post and other publications. 
Peterson hosted the WHYY podcast "The Remix," which has been on hiatus since October.    
The podcast will no longer be distributed by WHYY in light of the allegations released Tuesday, WHYY spokesman Art Ellis said.
"We are not aware of any allegations against Dr. Peterson at WHYY," Ellis added.
Peterson was selected to be a fellow focused on hip-hop studies at the W.E.B. Du Bois Research Institute at Harvard's Hutchins Center, starting in the spring of 2018. Officials from the Hutchins Center did not return questions about whether Peterson's resignation from Lehigh will affect his fellowship.
WHYY is your source for fact-based, in-depth journalism and information. As a nonprofit organization, we rely on financial support from readers like you. Please give today.