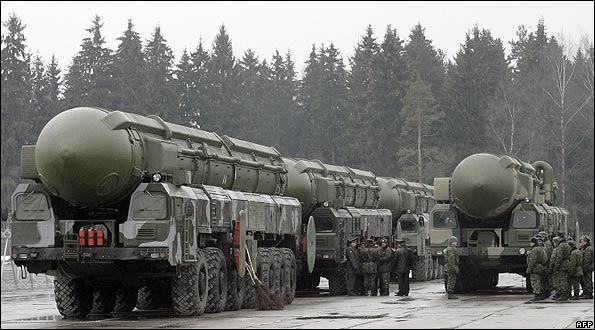 Hour 1
President Obama and Russia's President Medvedev are set to sign a new Strategic Arms Reduction Treaty, or START treaty, in Prague on Thursday. Both sides have agreed to reduce their arsenals of long range nuclear weapons. Obama has said this treaty signals a "reset" to U.S. relations with Russia. Also this week, Obama released the government's Nuclear Posture Review which limits the conditions in which the U.S. will use nuclear weapons. And finally, next week world leaders will meet at the White House for a summit on nuclear security. This hour we'll discuss the new U.S. nuclear policy and what it means for U.S.-Russia relations. Also, how realistic is Obama's goal of a non-nuclear world? Our guests are Rajan Menon, Professor of International Relations, and William Hartung, Director of the Arms and Security Initiative at the New America Foundation.
Listen:
[audio: 040810_100630.mp3]
WHYY is your source for fact-based, in-depth journalism and information. As a nonprofit organization, we rely on financial support from readers like you. Please give today.