Big Banks, regulation and the Volcker Rule
Listen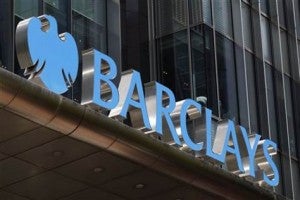 Hour 1
This week, Barclays Plc chief executive Robert Diamond resigned over an interest-rate fixing scandal. Other big banks including Bank of America, Citibank, and JPMorgan are being investigated by regulators in the U.S., Europe and Asia for colluding to set interest rates. In May, JPMorgan Chase announced that a failed hedging strategy cost the bank $2 billion but new estimates but losses closer to $9 billion.  The 2010 Dodd-Frank financial reform law was supposed to ensure that banks stopped high risk investments but regulators are still trying to put many of those provision into practice including the centerpiece Volcker Rule, named after former Federal Reserve Chairman Paul Volcker. It bans banks from proprietary trading if they receive Federal Reserve funds or have federally insured deposits.  Today, the banking business and regulatory reform – what's changed since the financial crisis?  We'll also take a close look at the Volcker Rule and find out what it is and how it could change Wall Street.  We'll talk with JESSE EISINGER, a Pultizer Prize winning reporter who covers Wall Street and finance for ProPublica.  Then former credit derivatives trader and "Occupy the SEC" activist CAITLIN KLINE, explains why she left Wall Street and why thinks the Volcker Rule doesn't go far enough.
Listen:
[audio: 070612_100630.mp3]
WHYY is your source for fact-based, in-depth journalism and information. As a nonprofit organization, we rely on financial support from readers like you. Please give today.