Zoning needed for controversial Fishtown music venue stays in place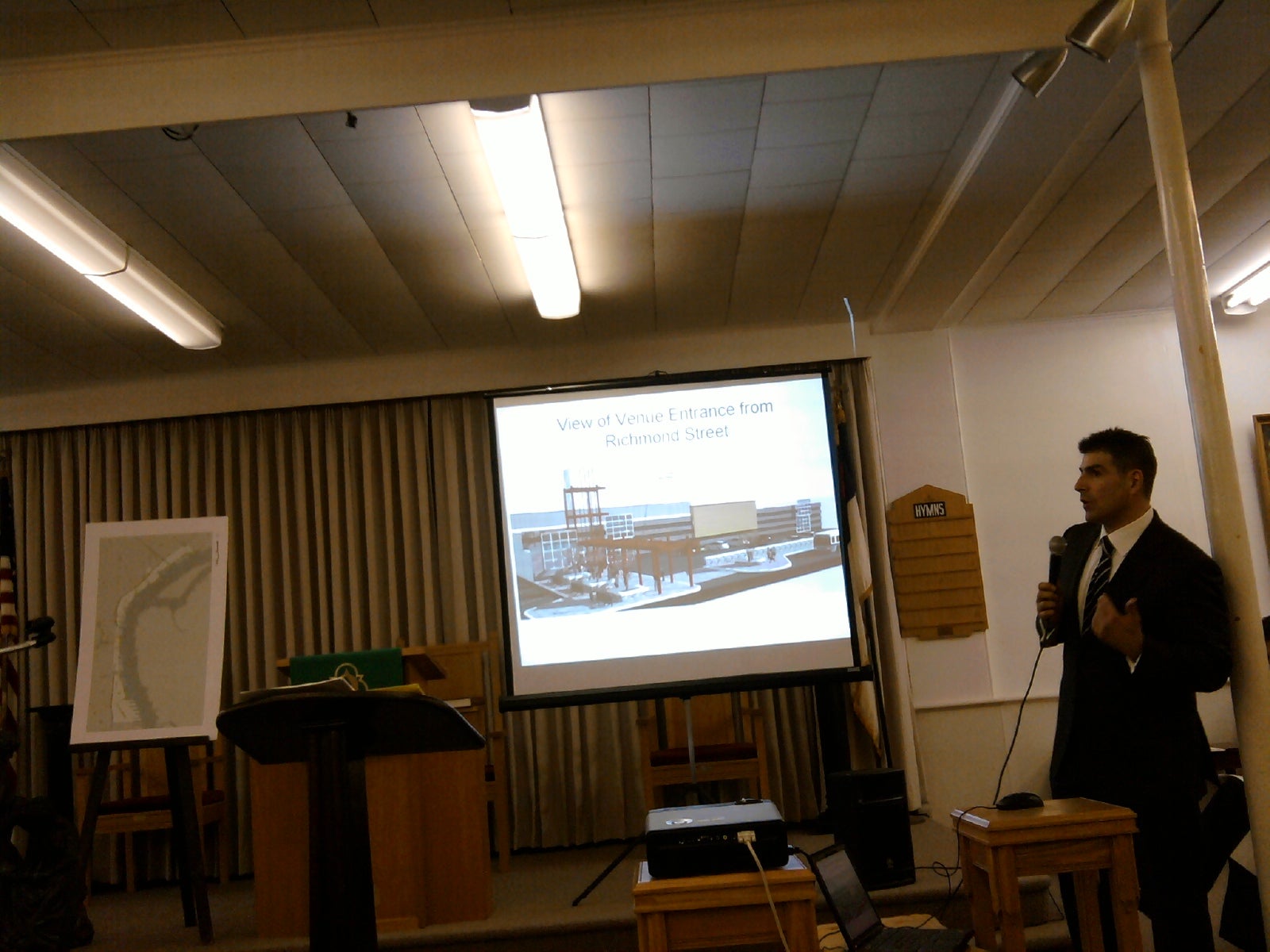 The developer of a proposed 3,000-patron music venue has not lost the zoning he needs to build on Richmond Street in Fishtown.
It was outgoing First District Councilman Frank DiCicco who sponsored the legislation that granted the zoning changes developer David Grasso requested. It was also DiCicco who introduced the bill that would have revoked that legislation. That bill died Thursday because DiCicco did not call it up for a vote, and this year's council session has ended.
DiCicco still likes Grasso's project, but he was concerned the financing wasn't coming through. He did not want to leave the zoning in place when he left office if there was doubt that Grasso was moving forward, DiCicco said, because another developer might build something with that zoning that would be harmful to the community.
The bill revoking the needed zoning change had sat on the agenda for weeks, and Thursday made it to the consent agenda – the bills council votes for en masse. A last-minute amendment to the consent agenda removed the bill, thus killing it. So the zoning remains L-4, limited industrial, which allows for an operation like the one Grasso plans. It was previously G-2, General Industrial, which does not permit such uses.
DiCicco said after the meeting that Grasso has the funding, and the project is moving forward.
Grasso has said the 7,600-square foot development he plans to build near a coming I-95 interchange will be the premier live music venue in the city. Grasso is also a musician and his plans called for amenities that would make it attractive to the acts as well.
Some people agree with Grasso and DiCicco that the development would bring much needed activity and excitement to a now mostly dead area. But others believe the venue would bring unwanted noise, parking issues and potentially drunken revelers to their communities. Fishtown Neighbors Association voted against the project. New Kensington Community Development Corporation and Fishtown FACT have also opposed it.
"I hope that Mr. Grasso honors his verbal commitment to the community to formulate a Community Benefits Agreement and address the needs and concerns of the affected neighborhood," said FACT leader Maggie O'Brien.
DiCicco said terms that Grasso has agreed to protected residents. Grasso has promised that the venue would have no DJ-only nights, and that concerts would almost all end by 11 p.m. Drinking would be confined to one area.
Reach the reporter at kgates@planphily.com.