Zoning, location and crime: How businesses interact with their neighborhoods [part 2 of 2]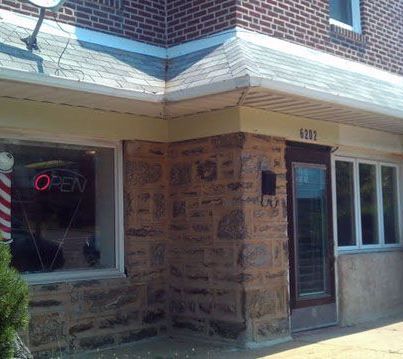 This is the second of a two-part look at three Northeast Philadelphia business corridors, the areas and around them and how those businesses impact their communities.
A community without businesses is a community failed. Businesses promote employment, provide services or goods and enhance other economic freedoms helping communities to flourish. Typically, these positive outcomes distract residents from any real concern.
However, occasionally businesses can attract the wrong kind of clientele. Amid the shoppers, strollers and neighbors can also be loiterers, criminals and drug dealers.
At June's Take Back Your Neighborhood meeting in Castor Gardens, Lt. Thomas Macartney of the 2nd Police District spoke about some of the reported problems along Castor Avenue.
"One of the things we've been working on is the 6600-block of Castor Ave.," Macartney said. "Between two stores on the corners at Castor and Magee, there has been some gang-related activity, including residents buying drugs."
We compared statistics from CrimeReports.com of five blocks each of three commercial corridors in Northeast Philadelphia, examining police reports from Jan. 1 to June 23 of this year to determine how those avenues – all in the 2nd Police District – stack up.
The case study
The blocks examined were the 6000- to 6500-blocks of Rising Sun Avenue; the 7200– to 7500-, 7800– and 7900-blocks of Oxford Avenue; and the 6900– to 7200-blocks of Castor Avenue. We looked at a one- block radius around these strips to evaluate criminal patterns within a similar geographic area.
All blocks were densely populated, high traffic areas, but the area with the most crime, Castor Avenue, also had the most residents on either side of the street.
Though Macartney addressed a few criminal issues, residents said they already knew Castor and Magee to be a more dangerous section of the avenue, but doubted Castor was the most dangerous out of the three.
Castor Gardens resident and 2nd Police District Advisory Council Chairperson Lynn Genetti said the six-block difference in crime rates between Magee Avenue and the stretch we examined has to do with who's living in each area.
"It's a different world at Magee and Castor," Genetti said. "Here [on the 7200-block of Castor Avenue], in comparison to Rising Sun and Oxford, is the safest. But many residents are moving up from North Philly and with them comes a culture and an attitude."
Many residents in Lawncrest said they feel the same way. At June's Lawncrest Civic Association meeting, Councilman Bobby Henon, D-6th, discussed his Bad Neighbor Initiative. Many neighbors at the meeting complained of rental properties and absentee landlords. Some attendees suggested these properties were being used for illegal activities.
"If you have one bad apple, it can spider-web out like broken glass," Henon said.
Data compiled and mapped by the Philadelphia Public Interest Information Network show between 20 percent and 25 percent of homes around Lawncrest and Castor Gardens have been sold in the last five years. The numbers are roughly the same in Fox Chase, with small pockets seeing less sale activity.
Theft becomes the focus
The most significant problem spider-webbing across the entire city is the rate of theft. The FBI estimates that from 2010 to 2011, reported property crime in Philadelphia has increased by nearly 2,000 incidents.
In fact, theft was the most common crime in the first half of 2012 on the blocks we examined.
The stretch of Castor Avenue we focused on showed 21 thefts over the last six months. The swaths of Rising Sun and Oxford avenue each had 14th thefts in that time.
The blocks of 5900– to 6700-Castor Avenue did see more crime than any of the other corridors, as Genetti predicted. In total, there were 151 total reported crimes, including theft, breaking and entering, assault, sexual assault and robbery.
But the blocks of 6900- to 7200- Castor Avenue saw the largest number of reported crime out of the three investigated sections. From January to June, 61 crimes were reported.
Shop owners in Fox Chase agreed that there was a concern of crime in their area, but that the crime was south of many Northeast neighborhoods and typically closer to North Philadelphia.
Paul Piehl of Oxford Avenue's All In Time clock and watch service and sales shop, said the 7900-block in Fox Chase is pretty quiet.
"Everything's been good so far," he said. "Not like further down if you go down Rising Sun. It's a whole different neighborhood down there."
Eighteen total crimes were reported in the last six months between the 7500-, 7800- and 7900-blocks.
The area surrounding Rising Sun Avenue had the least amount of total crimes of three investigated corridors – 52.
Perception and prevention
Genetti said she thinks the rampant thefts along Castor Avenue are due to major community displacements and larger economic problems within the city.
"There are burglaries all over the city," she said. "We're in an economic crisis."
Lisa Karakasidis of Larry's Famous Steaks and Hoagies on Rising Sun Avenue in Lawncrest said the business has had two property crimes against it. She also said the neighborhood businesses she grew up with have started moving outside the city, but new businesses were moving in.
As changes take shape, many businesses have turned to security measures to help employees and customers feel safe.
In the audio slideshow below, business owners along the three corridors discuss their security measures and whether they've been effective:
Erin Dungee is a student reporting for Philadelphia Neighborhoods, the publication of Temple University's Multimedia Urban Reporting Lab.