Weekend News Briefs: 2/18-2/20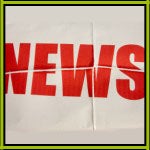 Friday — Police raided Lawndale Coin and Collectibles Friday morning, as it's an apparent front for stolen jewelry and metals. Authorities believe owner Robert Snyder has been receiving stolen goods there, including items from 55 burglaries for which the perpetrator was arrested in October. Snyder insists the Rising Sun Avenue store conducts legitimate business.
— John O'Conner, coach of Holy Family University's men's basketball team, has been suspended based on assault allegations from a player. Fox29 has video of sophomore Matt Kravchuk being cursed at, elbowed and kicked by O'Conner during practice.
Saturday — West Frankford Town Watch reports a man was shot early Saturday morning at J&J Bar in Frankford. The man was shot around 1:40 a.m. and was transported to Aria Health Frankford in critical condition. He died a few hours later. No arrests have been made, but WFTW reports there are more than a dozen witnesses and police know the shooter. The town watch also reports it helped police shut down the bar twice before, as the District Attorney's task force labeled it a nuisance bar.
— A man was fatally shot at Bustleton's Club Karma around 4 a.m. The 32-year-old was reportedly shot by a bouncer at the club on the 9800-block of Bustleton Avenue, and was pronounced dead at the scene.