Video: Two firefighters injured, dog dies in Mantoloking blaze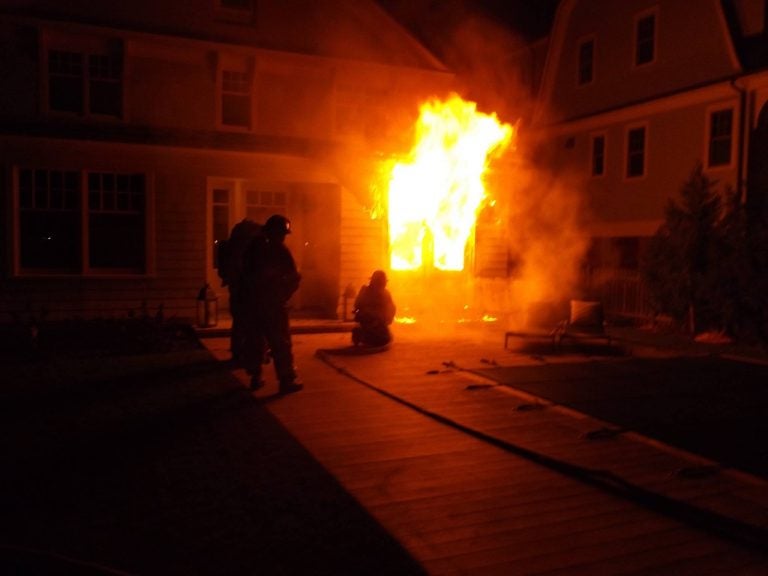 Two firefighters were injured while battling a fire in a Mantoloking house that killed a family dog Friday evening, authorities said.
Police were dispatched to 974 Lagoon Lane South shortly before 5:30 p.m., reporting heavy smoke billowing from the single-family house located along the Barnegat Bay, according to emergency radio transmissions. Firefighters were quickly able to contain the fire, which was within a portion of the first floor.
Two firefighters were transported to an area hospital and are expected to be treated and released, said Jerry Meaney, a Point Pleasant Beach First Aid Squad member.
The owners were not home, Meaney said, adding that the family dog died despite CPR efforts by first aiders and firefighters.
Fire companies from Mantoloking, Bay Head, Point Pleasant Beach, and Brick responded along with the Point Pleasant Beach First Aid Squad, according to Meaney.
An investigation is ongoing.