That time Councilman Kenney read every ingredient in a Primo Hoagie into the Council record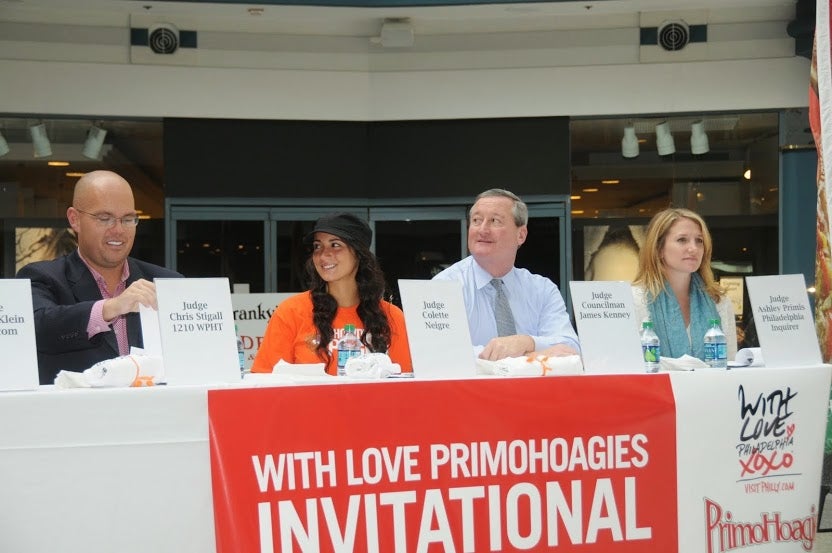 Anyone who attends Philadelphia City Council meetings with any regularity will know that there are periods of tedium so complete that you almost forget who you are.
But between the innumerable honorary resolutions, the budget negotiations, the public testimony, and the real legislating, there are also moments when you feel blessed—really blessed—to witness the sheer spectacle of the thing.
Councilman Jim Kenney, who will announce his resignation on Thursday, presumably in advance of a campaign for mayor, has contributed to both sides of that ledger. One of my favorite memories of City Council is of a speech Kenney gave in the fall of 2011, a few weeks after something called National Sandwich Day.
There have been rumblings, recently, that the 2015 campaigns for Mayor and City Council, have yet to take a turn toward policy and substance. We'll soon make efforts to elevate the campaign issues that are likely to concern our readers. But while it's still January, let's tarry a bit longer in substancelessness.
I give you City Council's official transcript of the Sandwich Speech, lightly edited for brevity, including witty rejoinders from erstwhile Councilman Bill Green.
COUNCILMAN KENNEY: In celebration of National Sandwich Day on November 3rd, South Philly-based Primo Hoagies hosted the "With Love Primo Hoagies Invitational" to determine what ingredients will be used to build Primo's new With Love hoagie, available at all 80-plus stores across the region for one year. The Manetti With Love, Michael Manetti, a resident of Conshohocken, won all three competitions.
His recipe included hot Capicola, home-style turkey breast, thinly sliced pepperoni, hot-pepper cheese and mozzarella. The hoagie is topped with lettuce, tomato, light oil and salt and pepper.
Inspired by the creativity of the amateur chefs of the Philadelphia region, Primo Hoagies has decided to create a second With Love hoagie, the With Love Italian. The hoagie includes natural-casing Genoa Salami, hot Sopressata, Prosciutto, fresh mozzarella cheese and roasted peppers. In order to officially welcome the With Love Hoagie into the Philadelphia community, Philadelphia City Councilmembers are today offered the first taste of the Manetti as well as the Primo's most popular variety, the Sharp Italian.
…
COUNCIL PRESIDENT [ANNA] VERNA: Thank you. Councilman Green, you want to be recognized?
COUNCILMAN GREEN: Thank you, Madam President. Paying close attention once again to Councilman Kenney's efforts, I want to congratulate him on this extremely substantive, important speech that he just gave. Thank you.
COUNCILMAN KENNEY: Madam President?
COUNCIL PRESIDENT VERNA: Yes. Councilman Kenney.
COUNCILMAN KENNEY: I just would caution Councilman Green to chew his hoagie thoroughly so he doesn't choke. Thank you.
CBS reporter Mike Dunn called the back-and-forth "lighthearted," and indeed it did seem that way at the time. About a month later, though, it seemed to spill over onto Twitter in a darker vein.
Green touted a bill he'd introduced renaming city taxes he doesn't like so that it would be easier to make fun of them: "BIRT and ERNIE look to a bright, no-tax future. Maybe when these kids grow up, they won't pay business or wage tax."
Kenney apparently remembered the "substantive" barb: "@Green4Philly Bert and Ernie are extremely substantive. I like The Count better!"
Things devolved from there. Green made fun of Kenney for paying $30,000 to have his Twitter account managed. Kenney told Green to go to bed, made a Beatles reference, and compared him to Little Lord Fauntleroy: "Time for Golden Slumbers. Sweet dreams Fountlaroy."
WHYY is your source for fact-based, in-depth journalism and information. As a nonprofit organization, we rely on financial support from readers like you. Please give today.