'The Student Loan Doctor,' on making the most of the pandemic to tackle student loan debt
WHYY host Cherri Gregg speaks with Sonia Lewis, aka 'The Student Loan Doctor,' about using the 'pandemic pause' to move forward financially.
Listen
6:58
This week, student loan processor Navient agreed to pay $1.85 billion to settle predatory lending claims brought by multiple states, including Pennsylvania. Though the company refused to admit guilt, 400,000 borrowers will either see debt relief or some form of restitution.
But what about the rest of America? Tens of millions of Americans share a $1.7 trillion student loan debt. These borrowers have been enjoying a "pause" in their payments due to the pandemic, but that is expected to end soon. Recently, the Biden administration extended the pause on student loans through May, yet the question of whether to forgive the loans altogether remains.
Sonia Lewis, aka "The Student Loan Doctor," who has helped more than 20,000 people deal with their student loans, spoke with WHYY host Cherri Gregg about how borrowers have been using the "pandemic pause" to move forward financially.
This transcript has been edited for clarity.
Sonia, welcome. How are you doing? 
I'm amazing. Thank you so much for having me.
We've seen this pandemic pause in student loan payments. What has it done for your clients?
So it's been interesting. A lot of our clients have thrived as a result of the pandemic. It's allowed them to take a closer look at their student loan debt. So we're really happy to report that some of our clients receive 100% loan forgiveness through the Total and Permanent Disability Act, and then others have received forgiveness through the updated Public Service Loan Forgiveness Act as well. And so it's been good for those individuals. For others, it's been an opportunity to play catch-up and be able to refocus on how they want to attack their student loans, if you will. So overall, I would say it's been positive for our clients.
Now, how easy was it to get this pause?
In terms of initially, when lenders released this information? Some lenders were not immediately on board. It was so strange. We had to instruct clients to go online or to give them a call, and then some lenders did it automatically. I will say at this point, everyone that's probably eligible is receiving it. Now, here's the kicker: Initially, some loans were not included, but as we got the pause extension, we saw more loans being included now inside of the pandemic pause. If you're listening, if you have a federal loan and you're not sure if your loans qualify, log in and take a look at your lender's website or go to studentloans.gov to see if you can get an administrative forbearance. And if you don't, I would give your lender a call. It may be that it could even be back-applied as well.
This freed up money, and it gave you the idea of what it would be like to live without that debt.  What do people do with the cash?
You know, student loan debt is not one of those things that I feel like people will pay with excitement each month. They pay because of obligation, right? So what it has done, I feel like, for a lot of people is allowed them to improve their credit, because now they can take that extra money and pay other bills that may have been overdue or credit cards that were charged up. I've heard a lot of those success stories happening.
Now, the Biden administration has been promising student loan forgiveness. Do you believe it's going to happen? Where does that currently stand?
I want to be so positive, Cherri, but I want my vote back. You know, the administration really rode the coattails of student loan debt, and nothing has come to fruition. I'm really upset, to be quite honest. It's not looking too favorable.
Yeah, a lot of people bit that carrot for sure. You're a Black woman-owned business, and there's a major racial disparity when it comes to student loans. Could you talk about that and then into your own personal story to that?
So, you know, on average, African American women are disproportionately affected by student loan debt. And, on average, African American women also have the most degrees in our country. But those degrees come with a really cute price tag. And so what happens is we see our African American women showing up at work with more debt than their counterparts. And so the same salary that you as African American women may receive is going to feel different than your counterpart. What I say to that is [it's] to be celebrated, it is exciting that they have degrees, and you know they want more for their lives in the future. But also now we really, as Black women, can't ignore the student loan debt because it affects and shows up when we want to do investing, when we want to do long-term wealth building. So now, I feel like I'm charged to my community to say, "Yeah, I know you have a $400 or $500 payment, or $800 payment, or a $1,000 payment. Let's figure out how to tackle that payment, but let's not stop there. Because you are 'behind the eight ball.' Maybe you're not putting a lot into your [401(k)]. Here's what you need to do. You need to do X, Y, and Z to get caught up to your counterparts so that your children don't have to know the words 'student loan debt.'"
You have grown your business from just helping people with student loans to now you help people create multiple streams of income quickly. Tell me a little bit about that effort.
It's so interesting. I feel like I'm a part of the new money shift, because I personally, in the pandemic, had an opportunity to set my own self down and get my financial goals realigned. Anything that I learn or take pride in understanding, I teach to my community or bring qualified educators to teach them.
So me personally, I started doing Turo, which is a rental car business, Airbnb, crypto investing. These are all things that I've been doing, and I've seen high six figures, over a million dollars in success myself. So I'm like, OK, now we're going to go teach others the same play. So, Turo, I want to use that as an example. You know there's a rental car shortage in America right now, but there's no shortage of people having cars that they can use and let other people use that are not moving around because of the pandemic. So because our students … really took to learning and liking Turo, we have students in the last four months that made over $20,000 in just four months. That's going to beat somebody's salary very easily. And so because they now have this extra discretionary income, they are taking this money, while there is no interest on student loans and no payments, and are throwing it at their debt.
So my philosophy is, "You don't have a student loan problem, you have a stream of income problem." We're in a new day and age where you can't rely on one job or one stream of income. No, you really do need several. So because we're so passionate about that, I feel like our brand is changing a bit. Yes, we still teach about student loans. Yes, we still help with it, but it's going to be such a real authentic conversation: You're not a victim and, no, we cannot wait for the government to pass a $50,000 forgiveness bill. Until then, this is what you could be doing. We want to make people feel empowered, giving them some reasonable, tangible tools. I just really love being a part of that cultural shift.
—
Sonia Lewis is founder of "The Student Loan Doctor." More on her company at https://www.doctorpleasehelpme.com/.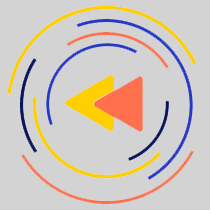 Saturdays just got more interesting.
WHYY is your source for fact-based, in-depth journalism and information. As a nonprofit organization, we rely on financial support from readers like you. Please give today.