Strong to severe thunderstorms possible Wednesday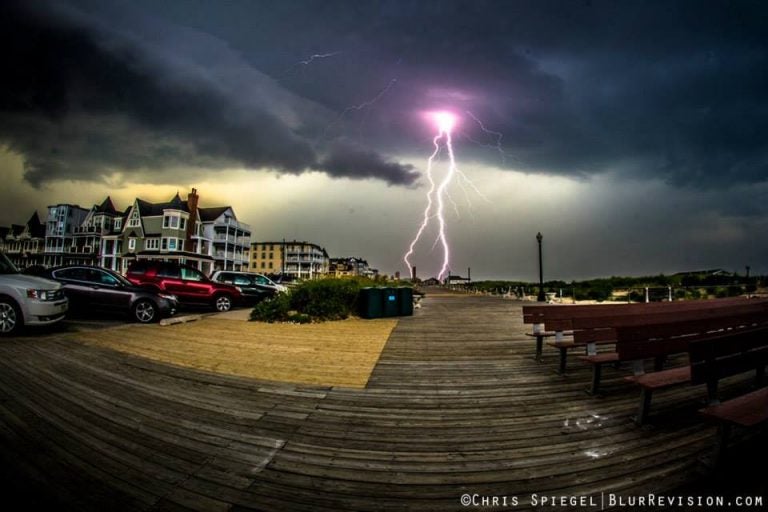 Strong to severe thunderstorms may spark from an unstable air mass Wednesday afternoon and evening, forecasters say.
The highest instability is expected over western areas, where the heat index may reach 100 degrees during the afternoon hours, according to the National Weather Service office in Mount Holly, NJ. A sea breeze will limit instability near the coast.
Accordingly, there is slight risk of severe thunderstorms in generally the western half of New Jersey, the National Weather Service Storm Prediction Center advises in a Connective Outlook.
Some of the thunderstorms may produce locally damaging winds, large hail, and localized heavy rainfall, which could result in poor draining and urban flooding, according to the National Weather Service.
By Thursday, forecasters say a cold front will slowly move through the area, likely producing periods of heavy rain. The cold front could then interact with a tropical system that is expected to pass well offshore on Friday.
Photo by Blur Revision Media Design.