Sports complex proposed in Upper Holmesburg
In what would be the first of its kind in the nation, the Philadelphia Sports Zone, along with several local leaders and Italy's AC Milan, are proposing a sports complex development in Upper Holmesburg.
The complex, designed for the east side of Tolbut Street and Torresdale Avenue, would boast fields and courts for basketball, baseball, softball, field hockey, lacrosse, flag football and primarily, soccer. (Photo of the rendering is below.)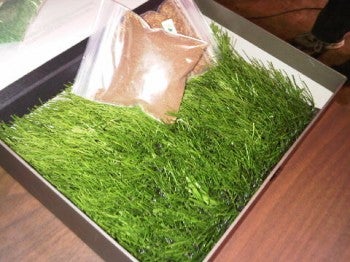 Led by Maggie Coughlan Fulmer, a graduate of St. Bernard's and St. Hubert's and Father Judge soccer coaches John Dunlop and Tony Parson, the proposed complex would include a second-story loft, ADIDAS store and partnerships with various companies and professional sports teams, which Coughlan Fulmer said she's not yet at liberty to discuss.
"We're working hand-in-hand" with the local sports clubs, Coughlan Fulmer explained.
The project, managed by Total Concept Sports, is to create a place where all kids and students can play and train to help them perform better in their local club and CYO teams. AC Milan, aside from holding tournaments at the complex, will host camps and training sessions for young athletes of all ages and backgrounds, Coughlan Fulmer said.
Space for a complex?
The proposed complex will replace a current recycling center, with possible expansion plans.
-Proposed for Tolbut Street and Torresdale Avenue with entrance on Tolbut Street.
-Coughlan Fulmer plans to talk with PHA about purchasing part of the Liddonfield property for additional fields.
-Employment for 150 "local residents."
-Goal to open Fall 2011.
-Building and turf will be green.
"It's not going to be so unaffordable that our children can't play," said Coughlan Fulmer, whose own children attend St. Matthew. "Every child is welcome to be in there."
Though Philadelphia Sports Zone has not yet approached the Zoning Board of Adjustment, Upper Holmesburg Civic Association President Stan Cywinski voiced his approval for the complex.
"This is something this community has not had in a long time," he said. "It's a win-win across the board."