Senator Menendez blasts proposed $107M cut from Superstorm Sandy recovery aid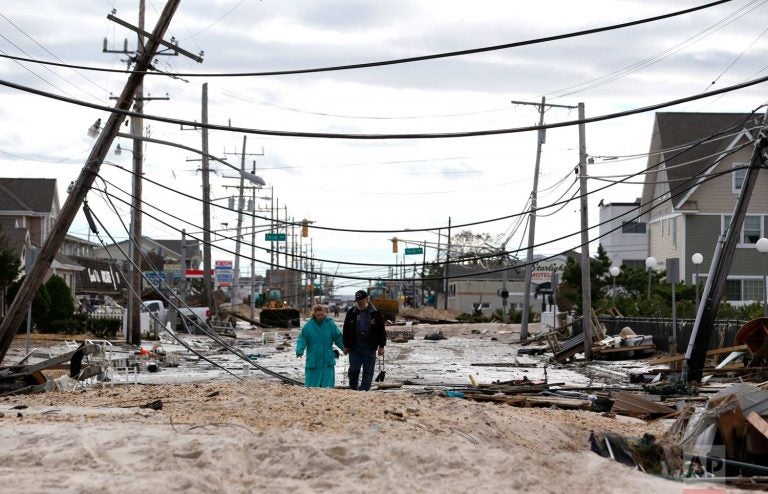 A proposed $107 million cut of Superstorm Sandy recovery aid from the Trump administration's rescission budget has a New Jersey senator fuming.
U.S. Sen. Bob Menendez says he is ready to battle the plan that has been submitted to Congress.
"I will fight any effort by the Trump administration and Republican-led Congress to take badly-needed Sandy recovery funds away from New Jersey," Menendez, chair of the Sandy Task Force, said in a statement. "Far too many residents in our state still have not fully recovered from Sandy five and a half years later, or remain far too vulnerable to withstand the next storm."
The proposed cut is part of the $15 billion rescission budget, which is a request to cancel funds that were previously appropriated by Congress.
A White House statement says the action is a response to Washington's "spending program," calling for the elimination of "outdated and ineffective programs across the federal government, ending the debt spiral."
In a Monday phone briefing with reporters, a Trump administration official said the Sandy funds, earmarked for emergency programs, were not used, Newsday reported.
"This is money that hasn't been spent from Hurricane Sandy specifically because the local project sponsors could not pay their local share to get their money out the door; it's not going to be spent," Newsday reported the official as saying.
Menendez called for more investments in resiliency, not less.
"Cutting proactive investments that save homeowners from future flooding is penny wise and pound foolish, and goes in the opposite direction of where we need to go," he said.
Lawmakers will have 45 days to take action on the request once it is sent to Congress.