School district nearing sale of old West Philly High, other vacant buildings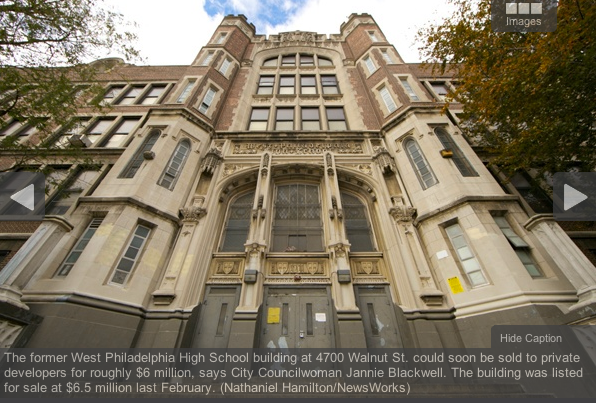 By Benjamin Herold
For NewsWorks
Listen to the report as featured on NewsWorks Tonight.
With dozens of new school closings looming, the Philadelphia School District is nearing deals to sell some of its properties that are already vacant, including the historic former home of West Philadelphia High.
(See below for a map of all 12 schools.)
City Councilwoman Jannie Blackwell of West Philadelphia's third district says school officials will soon decide between offers from private developers who want to convert the 250,000-square-foot school building at 47th and Walnut into a mix of retail and residential units.
"What I believe will happen is that we'll end up with mixed use on the first floor and then residential stuff above it," said Blackwell.
School district officials declined to comment on the details of their efforts to sell specific properties, citing ongoing negotiations.
But Danielle Floyd, the district's deputy for strategic initiatives, said that the market for old school buildings in Philadelphia has been overall surprisingly robust.
"We're encouraged," said Floyd. "We've been very fortunate that we've attracted [potential buyers] who aren't deterred by the present condition [of the buildings]."