Sandy victims say they're still waiting for help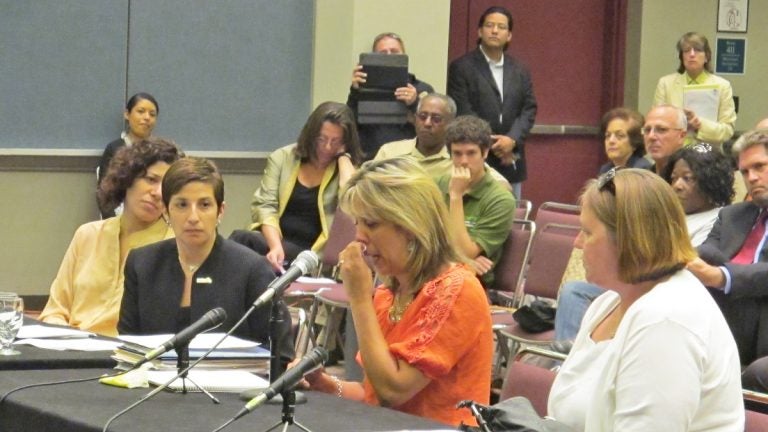 Some New Jersey residents say they're still struggling to recover from Sandy.
During a four-hour hearing Thursday in Atlantic City, members of the Senate and Assembly Environment committees heard from residents who are not getting the help they need despite all the grant programs the state is offering.
Union Beach resident Simone Dannecker says filling out all the paperwork to apply for the grants is extremely time consuming.
"It's ridiculous. I mean if we're working-class, blue-collar citizens and we've contributed to our taxes and out property taxes, why do we have to be caught up in this red tape?" she said. "Why can't it be prove your residency, prove you own the home, and let's get it moving."
Dannecker she's not sure whether she'll continue to fight to keep her home or just walk away.
Neptune resident Lee Ann Newland says the terms of the application process seemed to change, and she was unable to get grant money to keep her Sandy-damaged home.
"Watching our own governor on TV with his family pretending that all is well all over the Shore makes us sad," she said. "Perhaps local business owners along the Shore should be the stars of these ads as opposed to our governor who should hold accountable the agencies claiming to help the residents in their recovery."
Newland says she put her home on the market and is hoping to be able to sell it for enough money to pay off her mortgage.
The leaders of the Senate and Assembly Environment committees say they'll pressure the Department of Community Affairs to make it easier for residents to understand how to get the help they need.