Rhawnhurst couple targeted by conman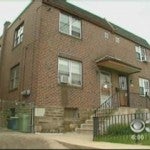 A man was arrested in Rhawnhurst yesterday afternoon for disguising himself as a water department employee as part of a scam on the elderly.
Harry Kanner, 84, and his wife Lillian became targets in an ongoing scan when the man pushed his way into the Kanner's Rhawn Street home. He attempted to knock the couple over, then proceeded to ransack the apartment. Two police officers saw the suspect, whom they had been looking for, and arrested the conman on the spot.