Real NEastate: What to do before selling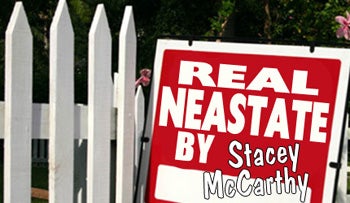 Q: This summer, after 32 years, we are selling our Bustleton home. What do we need to do to get ready?
A: Start Packing! You'll be moving anyway, so why not get a head start? You can accumulate a lot of stuff in 32 years. Pack up pictures, clutter and knickknacks. Pack your least-used items like out-of-season clothes, and bulky items like toys and exercise equipment. You want the buyer to look at your house, not your possessions. Think about renting a storage unit so your boxes don't take up space, or find a way to neatly store them in the garage or basement.
It's really important for a buyer to feel good about a house. Re-caulk the bathtub and clean the windows and carpets. Polish lighting fixtures and baseboards to make the house shine. Replace light bulbs with higher wattage bulbs to make rooms appear larger and the home seem brighter.
Don't forget about curb appeal. The outside of the home is just as important as the inside. Neatly manicure the lawn and bushes. Buy a new doormat for the outside of your front door. Give the front door with a fresh coat of paint. Frame the entrance with pretty flowers or plants.
Finally, find your warranties and user manuals for the heater, washer and dryer, dishwasher and any other items that will stay. Take a look around. Do things need to be replaced, like the roof or windows, or are things old and worn, like the carpeting? You might want to think about replacing them or offering a buyer credit for them. Help the buyers think of your home as their home.
Good Luck!