Real NEastate: Moving to a 55+ community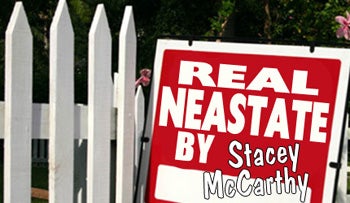 Q: My 63-year old mother has lived in her Lawncrest home for almost 40 years. It's a big house she doesn't need, plus she's all alone there and is practically a shut-in since my father died in 2007. My husband and I live in Horsham now and I would really like to see her move to a senior community, like the Arbors, to get more active but she is scared. What can I do?
A: Buying a home in a 55+ community is not just a move for your mother, but a lifestyle change as well. Westrum developers are building The Arbors at Eagle Point, a community for people age 55 and over, on the site of the old Byberry hospital in the Far Northeast. It is a gated community with amenities like a clubhouse, fitness facility and pool.
The thought of selling your home and leaving your neighborhood usually feels overwhelming for anyone. For many seniors, it evokes such fear and anxiety they often avoid moving, even though there may be good reasons to make that move. Their home may not be the ideal situation or environment anymore. In some cases, there are safety and security issues that make a move necessary.
Maybe she can't even imagine trying to fit her things in a smaller space. If you look around your mother's home you will see she's probably not using her entire home. She might only use certain areas or floors and not using the rest of the space. So fitting possessions in a new space may not be as difficult as she originally thought!
If your mother's inability to maintain the home has left it in disrepair, she may see it as a selling hindrance. But she does have the ability to sell the home "as-is" or offer a home warranty to a buyer so she may not have to do any repairs.
If she needs help trying to figure out what to do, it might be best to find a realtor with the designation Senior Real Estate Specialist (SRES) to do a consultation with your mother. SRES Realtors know how to address the needs and concerns of seniors.
Stacey McCarthy is a real estate agent with the McCarthy Group of Keller Williams. Her Real NEastate column appears every Wednesday on NEastPhilly.com. See others here. Read other NEast Philly columns here.