Public meeting with Pier 68 designers set; DRWC 5-year report released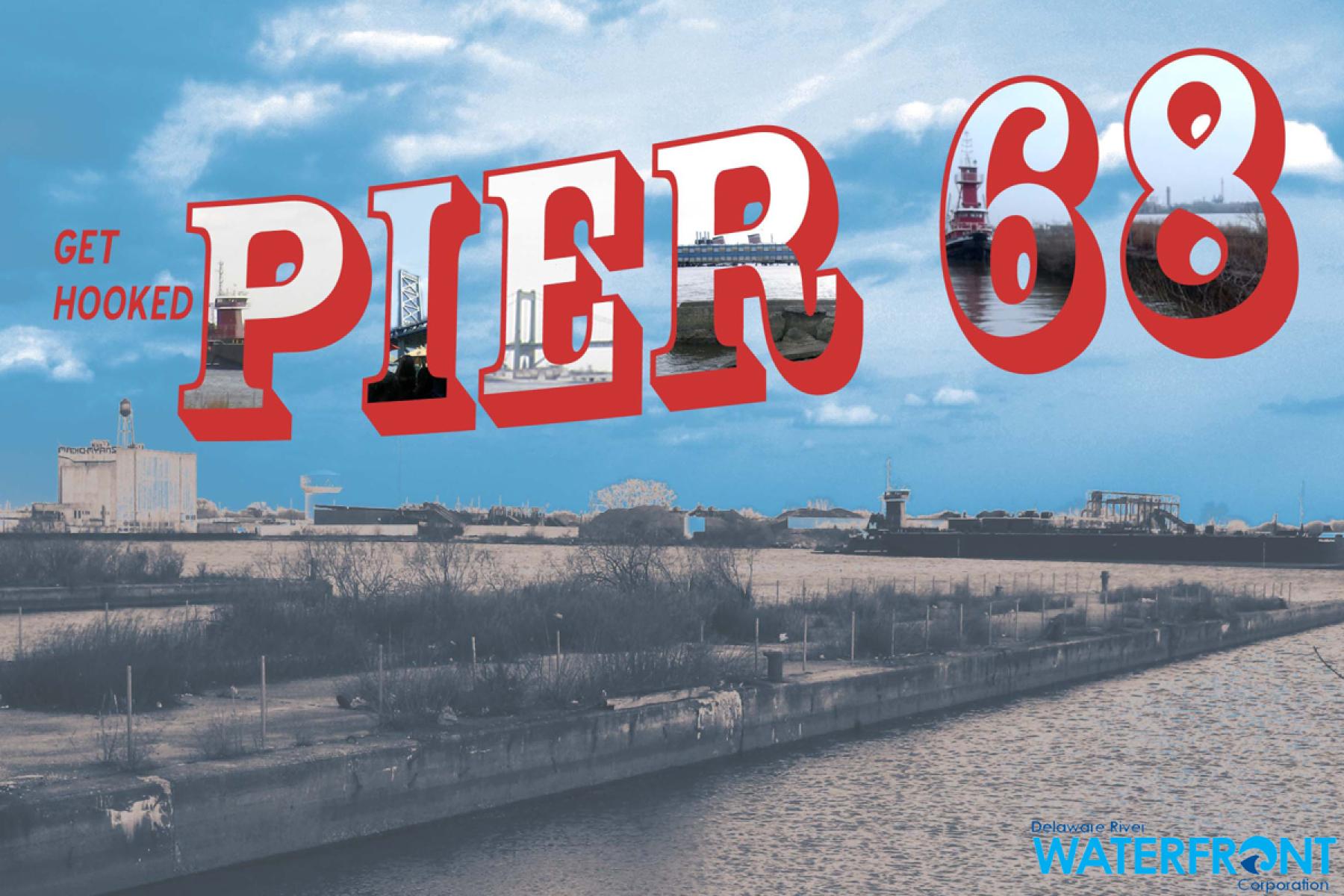 Pier 68 meeting information

The area outlined in red would become a new pier park focused on fishing. The area outside the red lines is the portion of the pier that needs to be removed.
Got an idea for the future of Pier 68?
Everyone's invited to talk with the design team that will create a wetlands park from the former industrial pier at a Feb. 12 open house.
Pier 68 is located in Pennsport, behind the Columbus Boulevard Walmart. It's owned by the city, via the Delaware River Waterfront Corporation. The park will focus on fishing – an activity for which there's high demand, DRWC planners have said. It will also likely include amenities for people using small watercraft, such as kayaks. Another goal is the inclusion of a social media element. Perhaps fisherfolk can report on their catches, and bird watchers can tweet what they spot.
Beyond such guidelines, options are open, DRWC Planner/Project Manager Lizzie Woods said in an email. "The design team isn't coming with any particular concept in mind, so it is a chance for the community to really share all of their ideas," she said.
"We'll be able to talk to folks about some of the constraints (budget, existing conditions), but there won't be a fleshed out design for people to respond to. We're really coming in with an open mind."
Late last year, DRWC awarded a not-to-exceed $1 million design-build contract to Studio Bryan Hanes. The Studio's other local work includes The Penn Treaty Master Plan, The Columbia Avenue Connector and Sister City's Park. The team assembled by Hanes includes Bittenbender Construction; DIGSAU Architects; Stantec, which is providing civil engineering services; Azavea, a company specializing in geographic web and mobile software; and TEND Landscape, https://www.facebook.com/tendlandscapeinc.
"After this meeting, the design team will use the ideas generated to create a concept design," Woods said. "We'll hold another public meeting to vet that idea before presenting the final design at a third public event. We are hoping for construction to start early this summer."
The open house is set for 7 p.m. at EOM Hall, 138 Moore St.. Pizza will be served.
The open house was announced at last week's DRWC board meeting, where the board of directors was also presented with a five-year report on DRWC's projects and progress toward fulfilling the goals of the city's Master Plan for the Central Delaware Waterfront.
The report, attached below, touches on subjects from new parks to programming, grants to the website.
WHYY is your source for fact-based, in-depth journalism and information. As a nonprofit organization, we rely on financial support from readers like you. Please give today.