Popcorn Park Zoo's 'prognosticator extraordinaire' camel dies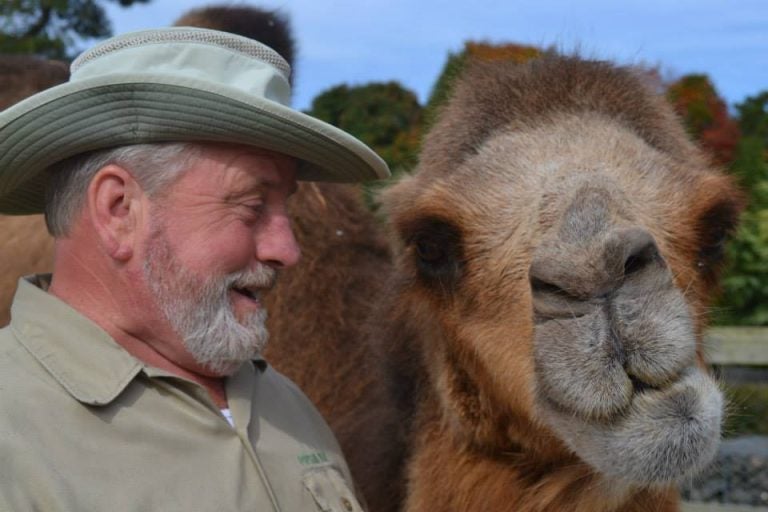 Princess, the Popcorn Park Zoo camel known around the world for her winning football picks, has died at age 27.
The "prognosticator extraordinaire" died peacefully in her sleep, officials at the Forked River zoo in Ocean County said.
"It is with tremendous sorrow and many, many, many tears that we at Popcorn Park must tell you that our sweet, wonderful camel, Princess, has crossed the rainbow bridge and rejoined her sister Baby in a place where she can once again walk and live without the pain and discomfort brought on by old age," zoo officials said in a statement released on Facebook.
Princess had predicted six of the last seven Super Bowls correctly, according to a 2013 SB Nation report. She went 9-7 during the 2013 NFL regular season.
How did she do it? From SB Nation:
When she picks games, [Zoo manager John] Bergmann writes one team on the palm of his right hand and the other team on his left hand. He then puts a cracker over each team's name and then lets Princess pick which cracker she wants. Whichever team she uncovers first is the predicted winner. She usually picks the winner of Giants and Jets games and, until Michael Vick was named the starter in Philadelphia, she picked the winner of Eagles games.
But Princess, who zoo officials said "never met a graham cracker she didn't like," was much more than a football savvy camel. She was also a friend and companion to zoo staff and visitors.
Staffers at the zoo, a refuge for sick, abandoned, elderly, or abused animals established in 1977, are arranging an upcoming memorial. Donations in memory of Princess can be made to the zoo's "Res-Q" fund.