Poets on the Porch preview: Amy King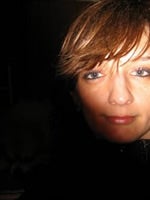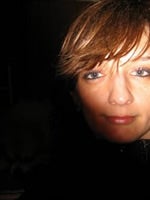 As Fox Chase gears up for its second annual Poets on the Porch event at Ryerss Museum and Library, six of the seven poets slated to read at the event have shared some of their work with us. You can see them perform other works at Ryerss on Aug. 20 at Ryerss at 1 p.m.
The White of Sacre Coeur Against a Blue Parisian Sky By Amy King
The white of Sacre Coeur against a blue Parisian sky marks passageways that blur whenever we enter this city's face. By our bankrupt dreams, we hold onto starkness, remember its eyes, and dine in them. But I'm of little use to persons undercover, hidden in these buildings' recesses, the corners of smiles, eyes bulging behind curtains, looking for just about anything that will pull the cork, boil the blood of displeasure tightened by the work of pleasing bosses and each neighbor whose fence moves a little closer each year, moaning to stroke the package left nightly on my doorstep of a milked liquid, bottled and tied with a ribbon the color of fairy dust. They, a secreted them, would have us die to erase that glow. Mostly at the height of moon's night do her shady limbs work across the properties and lawns they guard with their lives, whatever these are, whatever they become, however they burn. For your listening pleasure, I turn as old as I was born, stroke the bumpy skin of our whisky illness, manage the pyramids we've never climbed or crawled within, enter the Morocco never wrapped by your feet kissing pebbles, visiting your veins, telling you a mythology that includes how we are the sores of hope riding the backs of tomorrow, mountain peaks we climb and shout the names of those to come and those who've been, each of us who happens to be the world's greatest against every shade of sky, and every sky that cradles our dying heads, still living.
First published in The Fox Chase Review