Two Starbucks locations in Philadelphia file petitions to unionize
The Philly workers join a wave of others attempting to unionize the national coffee chain's shops as the pandemic economy has bolstered organizing efforts.
Workers at two Starbucks locations in Philadelphia announced their plans to unionize on Friday, joining a wave of workers attempting to unionize the national coffee chain's shops.
Petitions were filed with the National Labor Relations Board on behalf of employees working at the 600 9th Street and 1945 Callowhill Street locations, according to the union Starbucks Workers United.
Shops in 16 states have announced or completed union drives. Two of the first locations to attempt organizing, both in Buffalo, New York, succeeded in winning their union elections. Ahead of those votes, Starbucks CEO Kevin Johnson and former CEO Howard Schultz both made appeals to the workers to reject the union, and some workers received text messages saying, "Please vote and vote no to protect what you love about Starbucks," per reporting by the Wall Street Journal.
Maddie Levans, a shift supervisor at the 9th Street location, said she hopes a union will help bring more pay equity among employees, or "partners" in the company's lexicon.
"I am working with partners who have twice my tenure but are making less than me," she said.
A Starbucks spokesperson said that the company has made company-wide wage increases recently, including a minimum wage increase and wage increases based on tenure.
Levans has worked for Starbucks for more than four years, and said she has stayed because "it is a good job." For example, Starbucks gives those who meet certain criteria shares in the company.
However, the coronavirus pandemic has also created situations where employees felt the company put profits over the health concerns of staff, said Levans.
"When I actively had COVID and came into work after calling out, they told me that I should plan my sick days better so they could cover me," she said. A spokesperson for Starbucks said employees receive paid time off and the company encourages them to stay home when sick.
Attempts to raise and resolve pay and safety issues internally were unsuccessful, so Levans said she and others took steps to organize.
In order to file a petition to unionize, workers must show at least 30% of eligible employees support the move. More than half of workers at the 9th Street location signed on to the drive, according to Levans. After that, an employer can choose to voluntarily recognize a staff union and begin negotiating a contract, or can decline to recognize, which triggers a union vote. A majority of votes cast must be in favor of joining a union to succeed.
Union membership in the United States has been on the decline since the early 1980s, according to the Bureau of Labor Statistics. However, interest among white collar workers such as tech workers, lawyers, and museum employees has grown in recent years, as have attempts to organize food service and fulfillment center workers. However, that has not been enough to reverse the downward trend. In 2021, 137,000 fewer wage and hour workers were represented by unions than in 2020, according to the BLS.
The other Starbucks locations with union efforts are: Buffalo, New York; Ithaca, New York; Mesa, Arizona; Seattle, Washington; Eugene, Oregon; Chicago, Illinois; Broomfield, Colorado; Denver, Colorado.; Boston, Massachusetts; Brighton, Massachusetts; Watertown, Massachusetts; Knoxville, Tennessee; Memphis, Tennessee; Hopewell, New Jersey; Cleveland, Ohio; Tallahassee, Florida; Baltimore, Maryland; Richmond, Virginia; Midlothian, Virginia; Milwaukee, Wisconsin; and Atlanta, Georgia.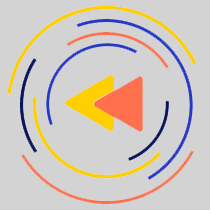 Saturdays just got more interesting.
WHYY is your source for fact-based, in-depth journalism and information. As a nonprofit organization, we rely on financial support from readers like you. Please give today.