Philly doctors join national debate with NRA over gun safety
Dr. Samir Mehta treats a lot of gunshot victims. He doesn't always see them in a crisis setting, like an ER doctor would, but he's dealing with the long-term impacts.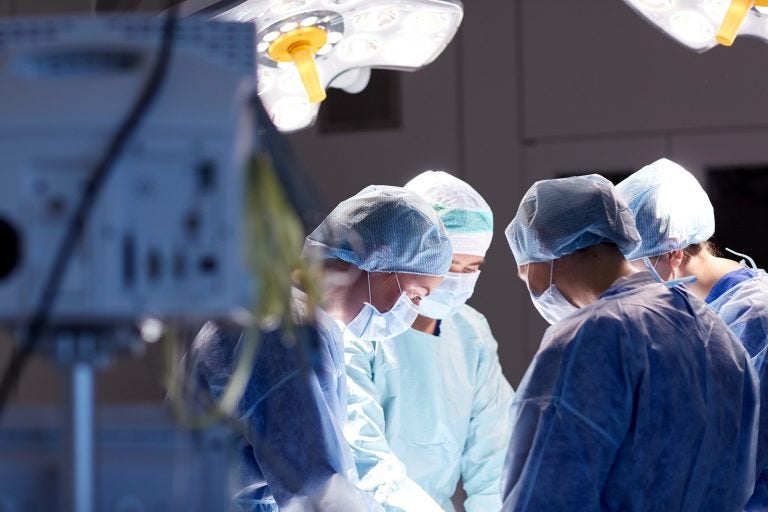 As the director of orthopedic trauma at Penn Medicine, Dr. Samir Mehta treats a lot of gunshot victims. He doesn't always see them in a crisis setting, like an ER doctor would, but he's dealing with the long-term impacts. One of his patients, who was shot trying to break up a dispute over traffic, suffered a spinal cord injury and paralysis. He will likely enter hospice care soon.
Along with thousands of doctors across the country, Mehta said caring for patients like these puts those in the medical profession on the front lines of dealing with gun violence.
To assert that position, doctors have taken to social media recently in response to a tweet from the National Rifle Association that demanded doctors stop speaking out about gun control and "stay in their lane."
Thousands of doctors reacted to the tweet, describing their experiences treating patients with gunshot injuries, and maintaining that the topic is, in fact, very much in their lane. Now, the Philadelphia-based American College of Physicians has issued a statement affirming the role of doctors in treating gun violence as a public health crisis.
Mehta says that, if his patient's injury had been caused by say, bacteria, the public would demand that doctors know how such an illness could have been prevented.
"We could have given him an antibiotic, or we could've prevented disease, or we could've given a vaccination," Mehta hypothesized. "But when we say that about guns, then it's a different conversation."
A dearth of research
The debate between doctors and the NRA unfolded online in the interim between the shooting at the Tree of Life Synagogue in Pittsburgh and the subsequent shooting at the Thousand Oaks bar. The timing inevitably  politicized the debate and framed it as a Second Amendment issue, but Mehta and the American College of Physicians both say that their principal concern is supporting research that will lead to evidence-based practices for doctors to help prevent gunshot injury.
"We're not anti-gun, we're anti gun injury," said Dr. Christine Laine, an internist at Thomas Jefferson University Hospital and the co-author of the ACP editorial.
Laine said there's no reliable way for doctors to know how talk to patients about preventing firearm injury without solid research to back it. Restrictions on federal funding for gun violence research makes evidence-based practices on the topic scarce.
"A lot of Americans lose their lives to car crashes, but there's been research into how we can make cars safer," said Laine.  "Airbags, restraints, child car seats — things like that."
The same should be done for gun safety research, she said.
"The NRA would say a gun in your home makes you safer. They would say having teachers with guns and people in religious establishments will make you safer," she said. But, without research, there's no way to know if they're right.
"Honestly, the research that's out there is not of the highest quality, and there's not a lot of it," she said.
Evidence does point to doctors as instrumental players in determining someone's risk for firearm injury. Despite the high-profile nature of mass shootings, most firearm injuries in the United States are suicides or individual assaults. Forty percent of those who take their own lives see a primary care doctor in the months leading up to death. If asking patients with severe depression about gun access were a best practice, Laine said, it would save thousands of lives a year.
"It needs to become as routine as we ask patients about whether they smoke, how much alcohol they drink, what illicit substances they might use, seatbelts, whether they use helmets," she said. "If they're old people at risk for falls, we ask them if they have loose area rugs in their homes."
The ACP also will partner with the research organization AFFIRM, which seeks to raise money from private sources to fund research that will inform policy and best practices around gun safety and firearm injury prevention. The ACP will expedite the peer review and publication process for qualified research as emerges.
WHYY is your source for fact-based, in-depth journalism and information. As a nonprofit organization, we rely on financial support from readers like you. Please give today.