Philly Council budget plan will only delay tax increase, mayor says, not prevent it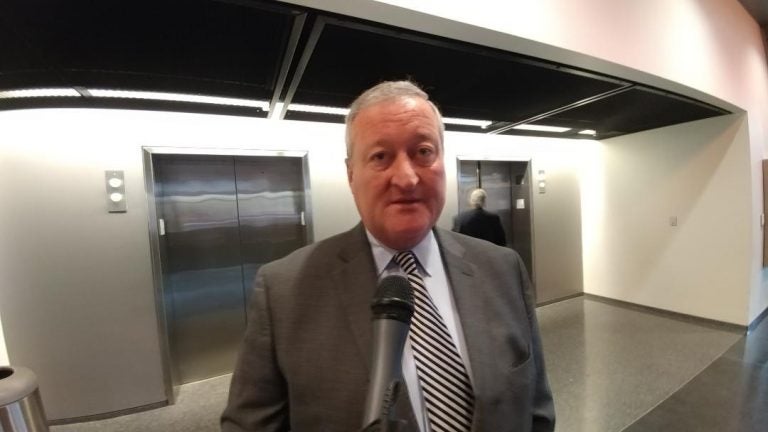 Philadelphia's mayor continues to question the logic of City Council in refusing to implement a real estate tax increase to help the schools.
Council members would not go along with the mayor's proposed 4 percent real estate tax hike in the budget that will be put to a vote next week.
Councilman Alan Domb said the compromise budget plan — with cuts to the prison budget and a more thorough collection of taxes — will be enough to fund the schools without the tax increase requested by Mayor Jim Kenney.
As budget officials continue to fine-tune the spending plan, Kenney said he's sure the school district is headed toward a deficit.
"The school district will show surpluses this year and maybe next year, but, after that, we will be back to where we were again," said Kenney, referring to a time of severe budget deficits. "I'm not going back to cutting counselors, nurses, librarians, class size."
Kenney said he's not sure a $100 million cut to the city's prison budget that City Council is counting on to fill the budget hole  is realistic. He said he's still waiting for an evaluation from the prisons commissioner.
With next year an election year for mayor and City Council, Kenney said it will be virtually impossible to pass a tax hike in 2019.
WHYY is your source for fact-based, in-depth journalism and information. As a nonprofit organization, we rely on financial support from readers like you. Please give today.