It's been a little more than a year since Russian forces invaded Ukraine, launching a war that has already claimed the lives of thousands and has devastated the European nation.
Philadelphia's Ukrainian-American community marked the solemn anniversary with a march Sunday in a show of support. Hundreds lined the streets of Center City, many holding Ukrainian flags or posters with messages of support.
"As we commemorate today, this horrible anniversary," said Iryna Mazur, the honorary consul to Ukraine in Philadelphia. "I want to remember the life of every Ukrainian who was killed, tortured, every Ukrainian child who cries today, every Ukrainian child who was killed by Russian bombs."
More than 21,000 civilian casualties have been reported since the war began, according to the United Nations. Another 18 million Ukrainians are "in dire need of humanitarian assistance".
Masha Zelen, a first generation Ukrainian-American living in Philadelphia, visited family in the Ukraine just six months before Russia's invasion.
"Knowing that family and friends are being affected by this, for months, I was just in disbelief until it was kind of just like, 'I can't sit around,'" Zelen said.
On Feb. 24, 2022, Russian forces launched an assault on Ukraine, the largest military operation in Europe since the end of World War II. Since then, there's been no end in sight for the death and destruction as a result of the conflict. The Kremlin's strategy to quickly capture Kyiv and dismantle Ukraine's government was derailed early in the war. Ukrainian resistance was much stronger than anticipated due to years of Western training and arms.
On the other side of the conflict, Russians have been arrested for protests against the war. The country, led by President Vladmir Putin, has cracked down on free speech and placed strict propaganda controls on what citizens see and hear about the war.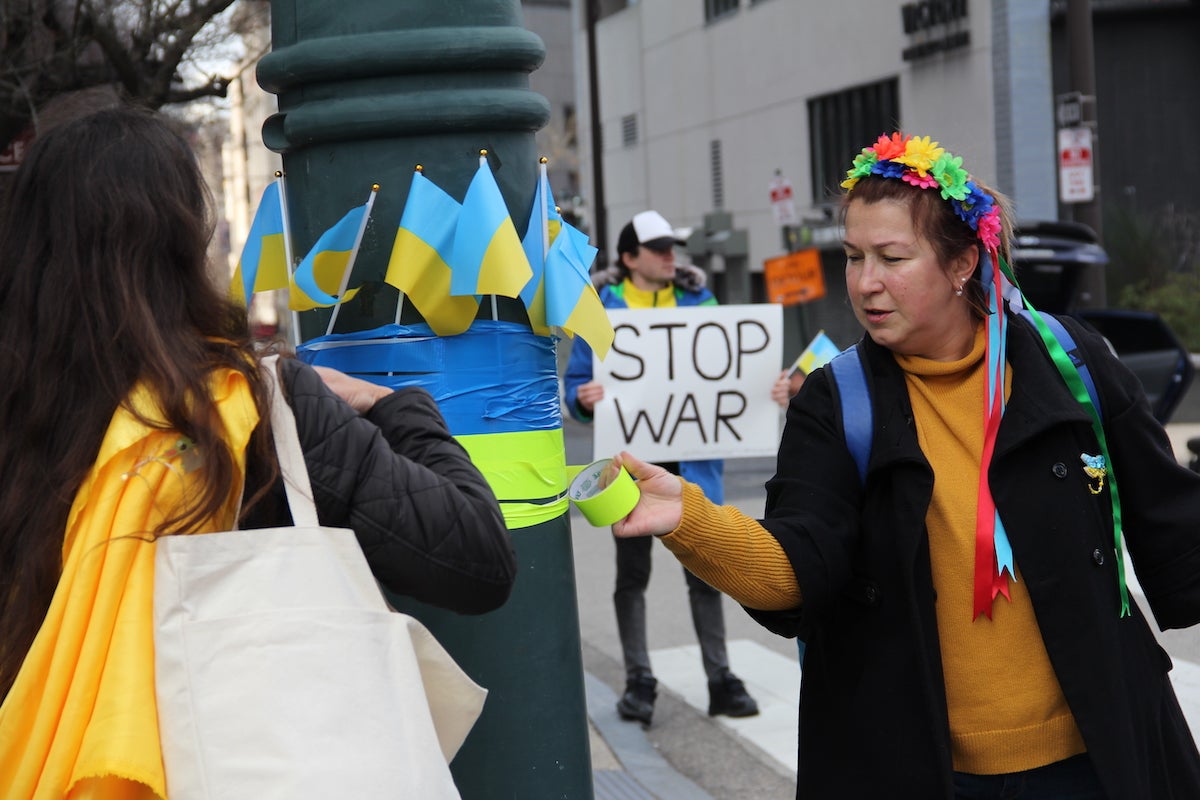 Viacheslav Timoshenko is an asylum seeker from Russia. His family opposed the invasion from the very start, which he said resulted in police officers being sent to his home and being threatened with losing his job as a result.
"If you say stop war, you're a traitor," Timoshenko said.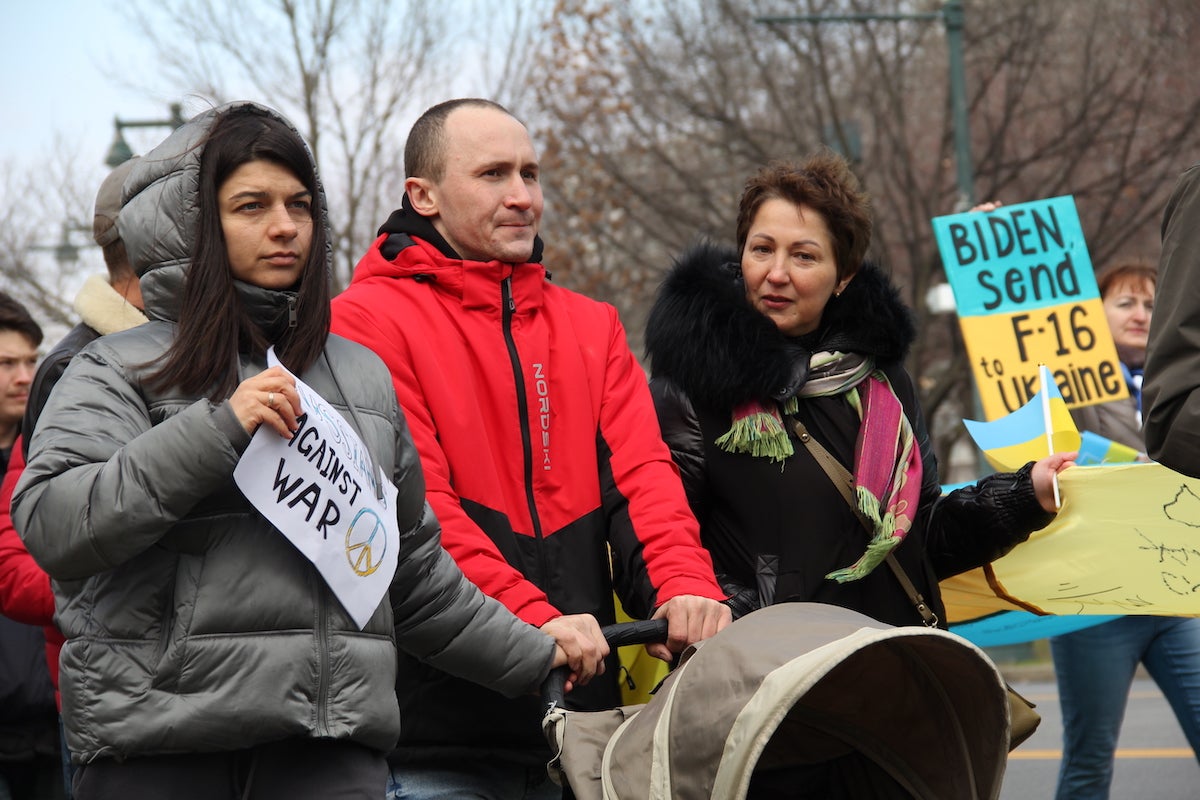 He's now in Philadelphia with his wife, Ekaterina, and their two children. While things are tough now, he hopes one day he can reunite with his family back in Russia.
"We hope this war ends soon and we can go back and try to live [like] normal like in the past," Timoshenko said. "But now it's dangerous."
Marchers carried a Ukrainian flag measuring more than 60 meters through Center City Sunday. Chants decrying Russia's use of force were paired with chants of gratitude for Philadelphia's support of a community affected directly by the conflict.
Groups marched from the Philadelphia Museum of Art and the Ukrainian Catholic Metropolitan Cathedral of the Immaculate Conception to Independence Hall.
Daniella Teplitsky helped organize the march. She said she was blown away by the event's turnout.
"Honestly, it's just like myself and five other women that put all of these events together," Teplitsky said. "We're never really sure who's going to show up or not. We're just very grateful for everyone who shows up. Everyone, every single person is very important."
According to NPR, analysts estimate that about 200,000 Russian troops have been killed or wounded in the war so far. By comparison, nearly 100,000 Ukrainian soldiers have been killed or wounded in action, and 30,000 civilians have died. Analysts believe a deal to end the conflict is probably off the table, and a total military victory seems unlikely for either side.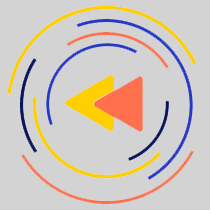 Saturdays just got more interesting.
WHYY is your source for fact-based, in-depth journalism and information. As a nonprofit organization, we rely on financial support from readers like you. Please give today.