Overnight commercial fishing boat fire in Point Beach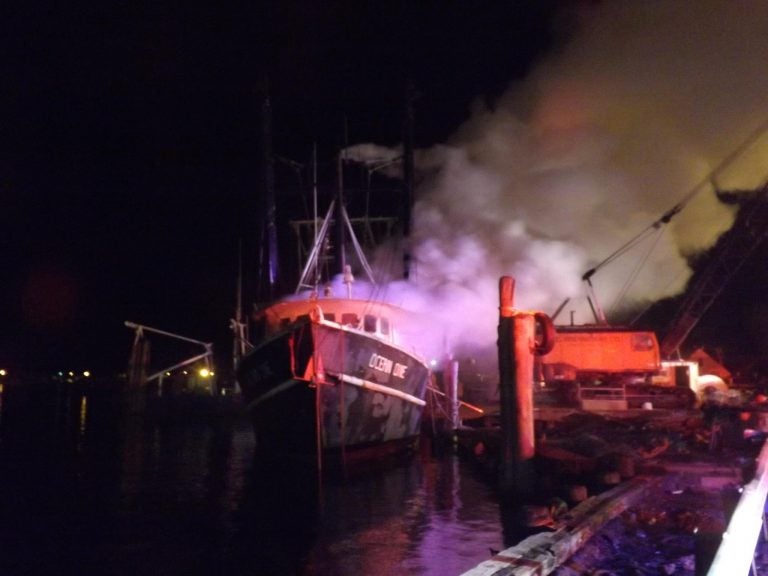 A fire broke out overnight in a Point Pleasant Beach commercial fishing boat that recently drifted into a railroad bridge, authorities say.
Police, fire, and emergency medical services were dispatched to the fishing docks near the intersection of Baltimore Avenue and Channel Drive shortly after 3:30 a.m. today, according to Jerry Meaney, a local first responder who posted a video of the scene on his Barnegat Bay Island, NJ Facebook page.
Responding units discovered heavy smoke with flames showing from the fishing vessel "Ocean One," Meaney said.
The fire was quickly brought under control. It was not immediately known if there were an injuries.
The cause remains under investigation.