N.J. lawmakers announce plan to extend statute of limitations in sex abuse cases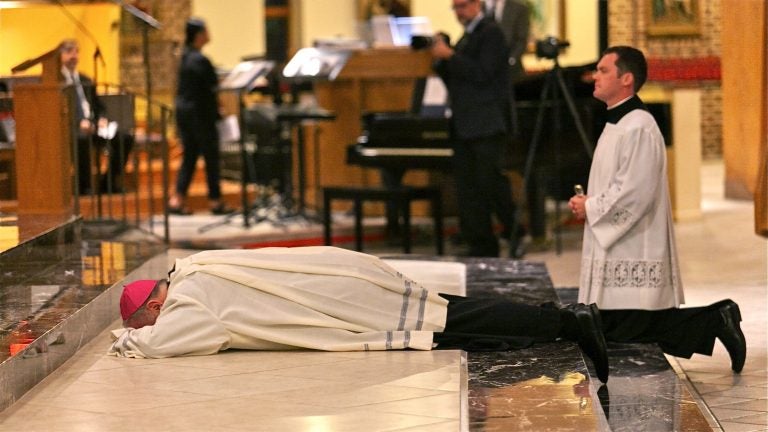 A day after New Jersey's Roman Catholic dioceses released the names of 200 clergy members they said were "credibly accused" of child sexual abuse, state lawmakers announced a plan to extend the statute of limitations on sexual assault claims in civil court.
The proposal, which had been introduced in the Legislature before but never progressed, has received renewed attention as the clergy sex abuse scandal continues to unfold in New Jersey ﹘ and as the #MeToo movement continues to shine a light on the barriers sexual assault victims face in the criminal justice system.
"It is my greatest hope that when my colleagues hear the stories of suffering and trauma that victims and survivors have endured, they will recognize, immediately, the urgency of passing this legislation," said state Sen. Joseph Vitale, D-Middlesex, who sponsored the bill.
"We need to give victims more time to bring their cases, and we need to do it now," he added. "Not one more victim should be turned away and denied their day in court."
Gov. Phil Murphy also announced Thursday his support for the plan, which is set for a hearing before the Senate Judiciary Committee on March 7.
The legislation calls for giving those who were children at the time of their sexual assault until age 55 to file a civil claim. It would allow adults seven years to sue their abusers.
Victims would also be able to file a claim within seven years of discovering the abuse.
The proposal would also open a two-year window to allow victims who had previously been blocked by the statute of limitations to file civil lawsuits.
"We're grateful that the legislators are finally realizing that justice has to be for all — not for some," said Mark Crawford, director of the New Jersey branch of the Survivors Network of those Abused by Priests.
The New Jersey Catholic Conference recently set up a victims compensation fund to pay sex abuse survivors who were assaulted by clergy when they were children.
But state Sen. Nicholas Scutari, D-Union, who co-sponsored the legislation, said expanding the state's statute of limitations was a crucial step for victims.
"I think we need to bring some absolute responsibility to what's gone on there and give some justice to the people who have suffered," he said.
New Jersey has no statute of limitations for filing criminal sexual assault charges.