New Directions for Women's former leaders discuss recent closure, hopes for future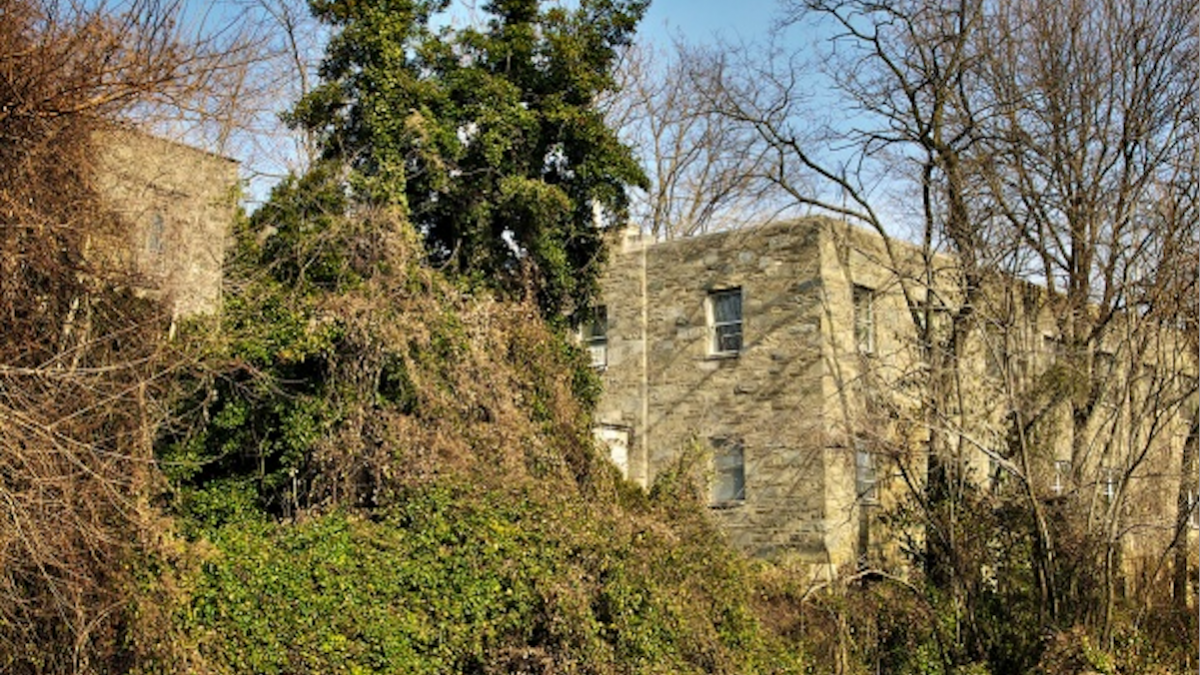 The recently announced closing of New Directions for Women, an organization that helped female offenders re-enter the community, has left a "huge void" in the criminal justice system, according to former executive director Carolyn Stewart.
The program had been housed for the past 25 years at 4807 Germantown Ave., where 50 to 100 women were in residence annually. They were given treatment for psychological problems and substance abuse, and received training to find jobs and housing when they left the program, Stewart said.
"The mission was to successfully re-enter women from the criminal-justice system," she continued. "These were women who didn't necessarily need to be locked up. They were first-time offenders," often convicted of crimes related to drugs and prostitution and other "self-inflicted" problems.
"They didn't need to be in a prison environment, but a structured environment where they could thrive and grow."
Cause of closure
The closing of New Directions was the result of years of declining funding for the program, Stewart said.
When she took a medical leave from the organization last December, the New Directions board sought a merger with the Philadelphia Health Management Corporation.
When Stewart returned, she told the board she was not interested in being part of the proposed merger, and "they let me go."
The merger negotiations eventually failed, and city funding through the prisons budget was pulled from New Directions. Stewart received notice back in March that the organization would close.
From a "dark, awful place"
The spark for New Directions began with Yvonne Haskins in the mid-1980s.
Then the regional director of the Pennsylvania Board of Parole, Haskins was asked by Mayor Wilson Goode to join a task force focused on rehabilitation of prisoners in the city jail.
During a tour of the city facility, she saw "the women crowded in a tiny corner."
There were several hundred — a small fraction of the general inmate population — in a space with "very little light, a dark awful place. I asked about programs for the women, and there were none to speak of, not even work release, as the men had," Haskins said.
She then joined in a lawsuit to ease overcrowding in the Philadelphia jail, and appeared as a witness before U.S. District Court Judge Norma Shapiro.
Settling in Germantown
Haskins also began an effort to create a halfway house for female offenders, modeled after a program in Pittsburgh that provided skills and job training to help women rebuild their lives.
A task force that included Common Please Court Judge Lisa Richette was formed in Philadelphia, and in 1987, a new nonprofit to help female offenders was incorporated.
"We found a facility in a Catholic complex in Germantown, a former convent," Haskins recalled. "And we received a great reception from the community. There was a lot of support for it. These women were not viewed as dangerous. People understood they were the mothers of children, and helping them was the first line to reuniting families. People got it."
Judge Shapiro, who had heard Haskins' testimony about conditions in the city jail, visited the new facility at 4807 Germantown Ave. The judge then ordered the city to fund a work-release program for the women.
"We became a line-item of the city budget. No other nonprofit program was a line-item in the budget," Haskins said.
The board of New Directions included members from throughout the city, "from Rittenhouse Square to Germantown," Haskins said.
Every year a silent auction was held, attracting 200 bidders who believed in the organization's mission.
That support and the municipal funding "kept us alive all those years," Haskins said. But the organization was not able to meet increasing costs and needs of New Directions.
Seeking another direction
Haskins served as leader of New Directions for five years; Stewart was executive director for eight. Both women hope the organization's mission will be carried on.
"More than 6,000 children in foster care are impacted by women being in the county jail. Reuniting children and mothers is a big deal if you're talking about saving families," Haskins said. "I'm sorry to see New Directions close. I know the need is still there."
Other organizations assist women in the criminal-justice system, Stewart said, "but they are not doing what New Directions did."
"We will talk to past funders and the prison commissioner and the Mayor's staff," Stewart continued. "We will see if there is a way we can have the same services under a different organization, because they are needed. It started from the issue of overcrowding, but evolved from there."
New Directions fought to receive zoning permission to operate at the location on Germantown Avenue, and she'd like to see a new program return to that site.
"A lot of blood, sweat and tears went into that facility, and the entire time I was there, we didn't have any issue of women causing problems in the community," she said. "We did have a very structured environment. We monitored all their movements and had close oversight. But it's important for women to be part of the community."
Stewart remains optimistic that "with Yvonne's help and others who were originally part of New Directions, we will bring the program back," either to the same building "or in a community that will be accepting of an organization like that."
NewsWorks has partnered with independent news gatherer PlanPhilly to provide regular, in-depth, timely coverage of planning, zoning and development news. Contact Alan Jaffe at ajaffe@planphilly.com.
WHYY is your source for fact-based, in-depth journalism and information. As a nonprofit organization, we rely on financial support from readers like you. Please give today.