N3rd Street: a cluster of tech businesses claim a corridor from Old City to Northern Liberties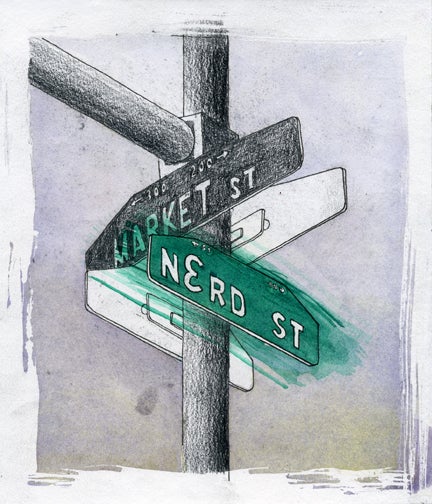 By Gabrielle Chepurny
For Technically Philly
A stretch of North Third Street in Philadelphia is on its way to acquiring a new moniker: N3rd Street. In recent years, the corridor from roughly Market Street in Old City through Northern Liberties has been gradually filling with nerd-centric office buildings and shared workspaces. If Philadelphia is to strengthen its case for being a hub of innovation, the city could use its fair share of blocks known for technological residents.
While certain neighborhoods here have already grown a reputation for intellectual capital — think, University City — narrow stretches that identify how Philadelphia is silly with digital smarts are successes themselves.
"The end result of [talent density] is success, ultimately in the fact that it's really easy to find people who are not just physically proximal to each other but are also increasingly well-connected individuals. People are here to form relationships, not just sit next to each other," said Alex Hillman, co-founder of co-working space Independents Hall that sits at 22 N. 3rd Street.
Like much of what Hillman backs, the N3rd Street concept isn't a PR campaign or even a fully-fledged organization, it's a community of like-minded technologists who compete, collaborate and inspire each other to do better work, he has said.