N.J. likes its odds on case for legalizing sports betting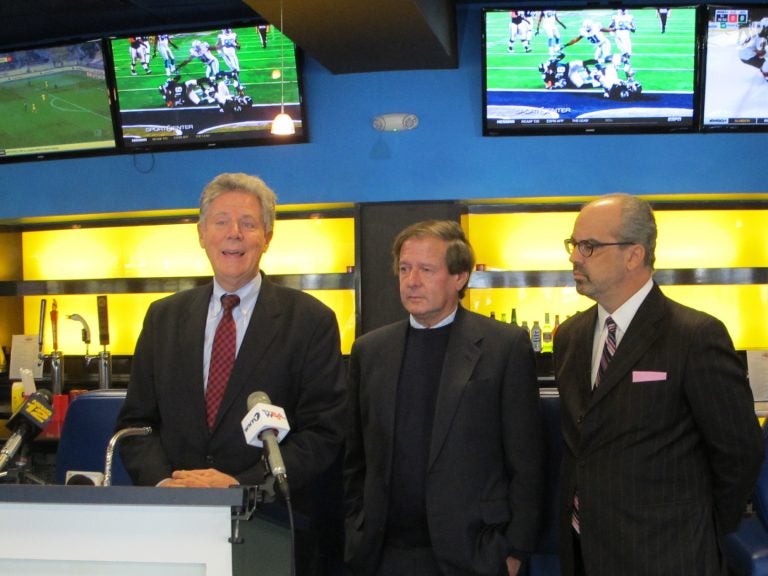 The U.S. Supreme Court will hear legal arguments next month in New Jersey's quest to legalize sports betting even though federal law banned it 25 years ago.
Advocates are optimistic the state will win its case.
Lobbyist Bill Pascrell III, son of a North Jersey congressman, said he believes the state's chances of success are better than ever.
And U.S. Rep. Frank Pallone, who echoed Pascrell's confidence, also is working on a measure that would allow all states to legalize sports betting and online gaming.
"It's already happening now. It's a half-a-trillion-dollar industry illegally under the auspices of organized crime right now," said Pallone, D-New Jersey. "Why should we let organized crime do this and make money when we could create we estimate something like 150,000 jobs around the country?"
Monmouth Park could start taking wagers on sporting events within weeks of a favorable ruling from the Supreme Court, said Dennis Drazin, CEO of the company that operates the horse-racing track.
"Sports betting is survival for us here at Monmouth Park. We believe that New Jersey's market is about $10 billion a year," he said. "Factors can change depending upon how the court rules, but we believe Monmouth Park's share of that market is about 10 percent of the entire state."
Professional sports leagues oppose allowing New Jersey to offer betting on their games.