N.J. gives sex abuse victims sweeping new ability to sue
The new law lifts the existing two-year statute of limitations and creates a two-year window for victims of past abuse to file new claims.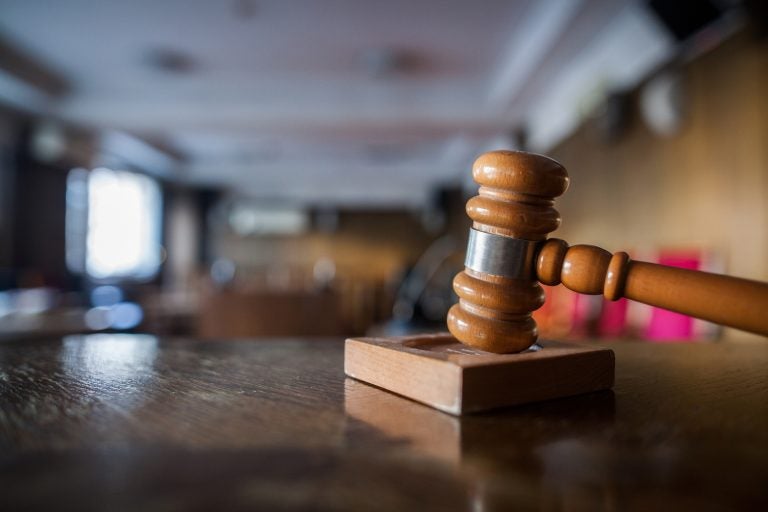 New Jersey victims of sexual abuse now have more time to file civil lawsuits against their alleged abusers under a landmark bill Gov. Phil Murphy signed into law Monday.
The measure, which takes effect Dec. 1, not only lifts the existing two-year statute of limitations for future claims, but it also creates a two-year window for people who did not file before their time window expired.
Murphy, a Democrat, said in a signing statement he was aware the law could expose the Catholic Church and other organizations to "potentially massive financial liabilities" that could force them to cut back on services on which many vulnerable residents rely.
"I take these concerns seriously," he said, "but I cannot deny victims the ability to seek redress in court for sexual abuse that often leaves trauma lasting a lifetime. I am confident that our judicial system is the right forum to assess these claims fairly and impartially."
Murphy's signature is the culmination of a years-long campaign by sexual assault victims and advocates, who have long said that New Jersey's two-year statute of limitations had the effect of denying justice to countless victims.
Under current rules, victims of sexual abuse have only two years from the time they realize the abuse caused them harm to file a case.
But for people who endure such abuse, especially children, it can take decades before they understand what happened to them and are ready to come forward, advocates say.
Until recently, the measure was unable to gain enough support from lawmakers in the face of opposition by the New Jersey Catholic Conference, which represents the state's bishops, and other groups concerned about legal exposure.
Under the new law, child victims will be able to make claims until they turn 55, or seven years from the moment they discover an injury was caused by past abuse, whichever is later. Adult victims will be able to make claims within seven years of discovering the injury.
The law also gives victims two years, starting Dec. 1, to bring civil claims regardless of when the abuse occurred.
New Jersey previously eliminated the statute of limitations for criminal cases of sexual assault.
Support for the measure grew last year after a scathing grand jury report in neighboring Pennsylvania concluded that leaders of the Catholic Church there had covered up child sex abuse by more than 300 priests over 70 years. New Jersey Attorney General Gurbir Grewal announced a similar investigation soon thereafter.
Facing increased scrutiny, New Jersey's Catholic dioceses then set up a compensation fund for victims and released the names of 188 priests and deacons who have been credibly accused of sexually abusing children over decades.
Unlike the compensation fund, which is expected to accept claims from June 15 through the end of the year, civil lawsuits will allow victims to get discovery, or the ability to obtain documents and other evidence from the person or organization they are suing.
Lara Fortney-McKeever, one of five sisters abused by the same Catholic priest in New Jersey and Pennsylvania, said Monday she's considering a lawsuit to fill in gaps about what she knows about her abuser and why he was transferred between states.
"What victims want is discovery, and the only way we're going to get discovery is by having our day in court and them opening up the secret archives and all of what they knew and didn't tell us," she said in an interview.
In a statement Monday, a spokeswoman for the Archdiocese of Newark touted the compensation fund, which will be managed independently of the church and may have a lower burden of proof than required in court.
"While we disagreed on specific elements of this legislation, the Catholic community, the Legislature, and the governor sincerely agree on one key position — the need to restore justice for the victims of sexual abuse in New Jersey," the spokeswoman, Maria Margiotta, said. "The Catholic community is confident that the Independent Victims Compensation Program established by the five dioceses in New Jersey is a significant step towards restoring justice for those who, as minors, were abused by ministers of the Church."
The church is not the only organization facing allegations it could be forced to answer in court. Last month, a group of attorneys released the names of 50 men the Boy Scouts of America had identified as credibly accused of sexual abuse in the Garden State and barred from participating in the organization.
WHYY is your source for fact-based, in-depth journalism and information. As a nonprofit organization, we rely on financial support from readers like you. Please give today.