N.J. confirms nation's first Sikh attorney general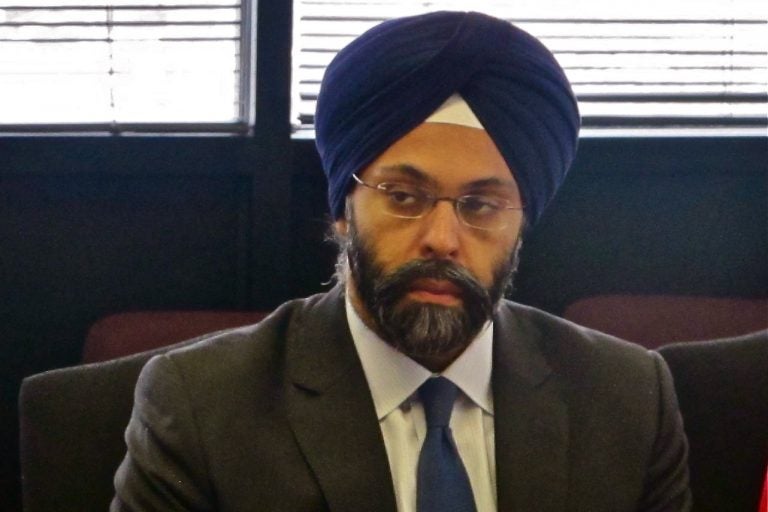 New Jersey now has the nation's first Sikh attorney general.
With no opposition, the state Senate voted to confirm former Bergen County Prosecutor Gurbir Grewal as the state's top law enforcement officer.
Judiciary Committee chairman Sen. Nick Scutari said he's confident Grewal is the right person for the job.
"I'm very impressed with your qualifications and your temperament for the position and your understanding going in.," said Scutari, D-Union. "I think you have as much experience and knowledge of the office as anyone that's ever taken the oath of office to lead one of the largest departments in the state of New Jersey."
Grewal is an independent thinker who won't be bullied into doing something he doesn't agree with, said Sen. Gerald Cardinale, R-Bergen.
"I have every confidence that you're going to advise this governor of what he can do, what he can't do, and maybe what he should not do," Cardinale said.
Saying he was "honored and humbled" to be attorney general, Grewal told lawmakers he wants to focus on several things as attorney general: "Better coordination on the opioid epidemic across the 21 counties, improving police-community relations, and to look for opportunities for affirmative litigation to protect the interests of the state in environmental issues and consumer protection issues."
The son of Indian immigrants, Grewal, 44, is former assistant U.S. attorney in New Jersey and a prosecutor in the Eastern District of New York.
Grewal, who wears a turban and full beard, has said he wants to show the country and his three daughters, who attended his confirmation, his commitment to working to end intolerance.
The Associated Press contributed to this article.