May 5: Pay-by-phone parking app | Point Breeze pop-up beer garden | East Market proceeding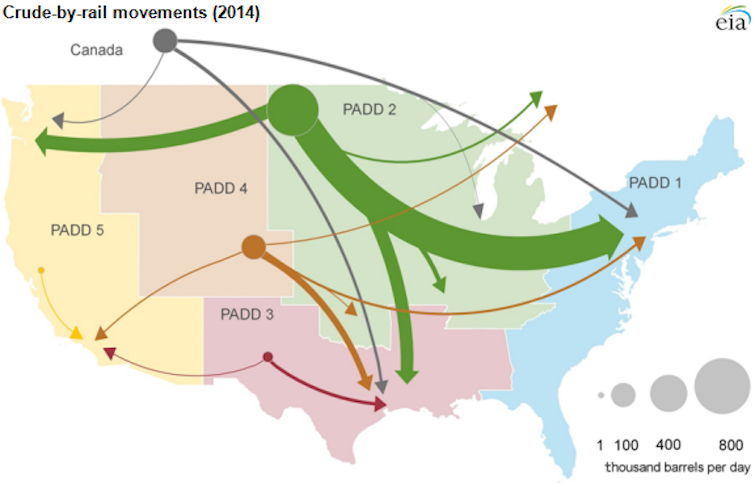 The Philadelphia Parking Authority wants to implement a new pay-by-phone app, one feature of which would allow people to rent more parking time remotely at a higher rate. The Nutter administration is worried though that this could cut into parking ticket revenue, leaving schools with a net loss.
One important piece of context is that current curb meter prices don't achieve the Nutter administration's stated goals for parking turnover, suggesting an obvious, if politically-challenging, path to revenue-neutrality.
A new study from the Center for American Progress finds that most roads, even very well-used ones, don't pay for themselves with user fees like gas taxes.
Point Breeze is getting a pop-up beer garden next week.
Senator Bob Casey is pushing legislation to increase safety regulations for oil trains. Sightline Institute shares six pictures illustrating the staggering growth in the number of oil trains headed for the East Coast.
Moving parents from poor neighborhoods into richer neighborhoods with better schools would mean huge gains for underprivileged children, according to a new study by economists Raj Chetty, Nathaniel Hendren, and Lawrence Katz.
A big constuction loan will allow the East Market mixed-use project at 11th Street to proceed. Read our coverage of that project here.
High Point Wholesale is revamping an old post office on Germantown Ave in Mt. Airy.
Thanks to a Knight grant, the Discovery Center ("important bird area") project in Strawberry Mansion is looking more likely to happen.