Mass evictions are growing more common in Philly. Here's how to fight them.
Speculative development is on the rise in Philadelphia with many neighborhoods on the cusp of rapid gentrification.
Speculative development is on the rise in Philadelphia. With many neighborhoods on the cusp of rapid gentrification, property owners and landlords are increasingly making decisions that detrimentally impact the ability of tenants to remain in their longtime homes in areas of opportunity – close to schools, jobs, transportation, grocery stores, and mixed-income neighborhoods.
The mass eviction of low-income residents is a particularly pernicious form of eviction that has major health and economic implications for families, and which destroys economic, cultural, and racial diversity in communities where it occurs. The forced displacement of tenants from their homes and neighborhoods has a direct impact on the health of families, who must then find housing in cheaper, more impoverished areas, often having to travel farther and spend more to maintain their employment, health, and schooling for their children. This crisis only further aggravates the city's shortage of affordable housing—existing affordable housing units are lost forever when mass displacements happen. This, in turn, puts pressure on resources and housing stock elsewhere in the city and works to concentrate poverty and increase segregation in particular neighborhoods.
By the time a mass eviction is underway, it is often too late to employ available legal strategies, even if there are violations of civil and human rights. The more time that passes, the more limited the options for tenants facing these circumstances become. It is vital to identify vulnerable buildings and intervene before mass eviction, to prevent the displacement that creates health-harming homelessness or housing instability for lower-income families or pushes entire communities out of neighborhoods.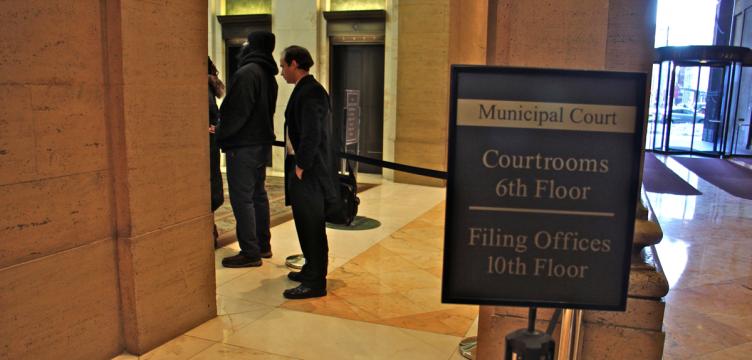 Mass evictions and displacement from multifamily buildings take several different forms and are a result of specific public policies that enable them to take place. There has been a robust response from city government in addressing issues of eviction prevention for individual households and access to affordable housing, including the creation of the Mayor's Task Force on Eviction Prevention, the forthcoming Housing Action Plan, and the Construction Impact Tax. However, the mass evictions of entire buildings and affordable apartment complexes have become dangerously commonplace in Philadelphia, requiring tailored strategies and interventions.
Community Legal Services of Philadelphia(CLS) and Tenant Union Representative Network(TURN) have serious concerns about the impact of mass displacements on the future of communities and low-income residents and are working toward developing solutions. There must be policy changes and legal supports that will prevent, or at least ameliorate, the human suffering and the disparate racial and economic impact caused by the mass displacement of communities. There is an opportunity to work with property owners and tenants to prevent mass evictions and displacement before they happen, while advocating for policies that protect tenants from becoming trapped in these situations, and that preserve affordable housing in the communities that need it most. With the right tools, strategies, and resources, we can work to preserve safe, affordable housing in Philadelphia, preventing the health-harming effects of housing instability, substandard housing, displacement, and homelessness that threaten thousands of Philadelphians every day.
TURN and CLS invite our colleagues in the eviction-prevention, affordable housing, and government communities to join us and other community leaders throughout Philadelphia to fight displacement by:
1.     Creating a public dialogue on the increasing threat of mass evictions and tenant displacement in Philadelphia, centering the voice of tenants and tenant advocates;
2.     Participating in a community forum which will be held on October 9, 2018 as part of the Philadelphia Reinvestment Summit at the Wyndham Hotel and;
3.     Supporting the formation of a tenant anti-displacement working group focused specifically on creating additional legal resources, tools, and strategies to prevent displacement and maintain racial and economic diversity in Philadelphia.
WHYY is your source for fact-based, in-depth journalism and information. As a nonprofit organization, we rely on financial support from readers like you. Please give today.