March 4: Visit Philly gives hotel guests free Indego | Inclusion at Schuylkill Yards | Reviewing SEPTA's King of Prussia route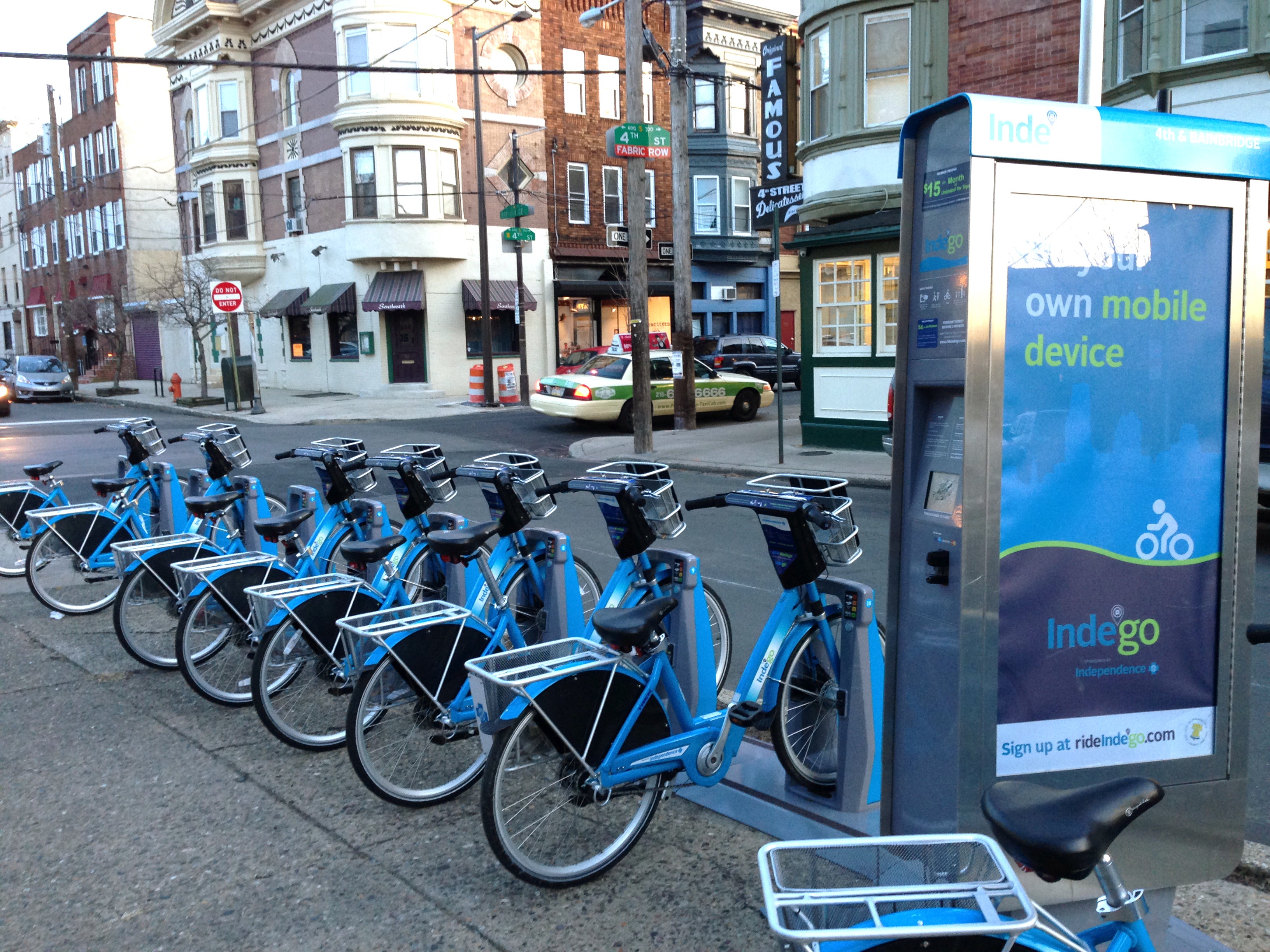 Inga Saffron talks to redevelopment experts who worry the Philadelphia Housing Authority is in over its head in Sharswood. "Is PHA the right agency to resuscitate the struggling neighborhood? Some redevelopment specialists worry about the authority's ability to take on a job that isn't just about housing. The agency, they say, knows nothing about commercial redevelopment, urban design, placemaking, or preservation – all skills essential to the revival of any shattered neighborhood." PlanPhilly and Newsworks reporters are producing a series on PHA's plans for Sharswood. Bookmark our Remaking Sharswood series page for updates.
Michael Noda weighs the positives and negatives of SEPTA's preferred King of Prussia rail route, and thinks we deserve a more detailed explanation of the huge increase in SEPTA's cost estimate. "Not only is this a large number in absolute terms, it is a 100% increase over SEPTA's estimates from two years ago. The public is owed a deeper explanation of what happened here."
How would Drexel deliver on their goal of making the Schuylkill Yards district inclusive, asks Juliana Reyes. "Inclusive development is about 'investing in every part of the pipeline," said Lucy Kerman, Vice Provost of University and Community Partnerships at Drexel. Kerman, Vice Provost of University and Community Partnerships at Drexel, tells Reyes the university wants to invest in a pipeline to educate students from Mantua and Powelton so that by the time the skyscrapers are built, they'll be ready for the high-tech jobs at Schuylkill Yards.
Via Melissa Romero, the Alliance for Biking and Walking's 2016 benchmarking report says Philadelphia ranks 7th out of the 50 largest US cities for the percentage (10.6%) of people who walk or bike to work. Daniel Kay Hertz points out at City Observatory that using commuting trips as a catch-all for measuring mode share is problematic, and undercounts the constituency for transit, walking, and biking.
Sign of the times: Visit Philly's official hotel visitor package now includes four free Indego bike share rides. As Visit Philly told PlanPhilly, more leisure tourists are visiting just to experience the city like a local, and pointed to Philly's bikeability as an asset for visitors.
Why is SEPTA's Republican board chair Pat Deon fundraising for Dwight Evans in the 2nd Congressional District primary? Clout is on the case.
Elizabeth Kneebone of Penn IUR and Brookings tells Dave Heller the United States has, for the first time, "crossed a tipping point where now there are more poor residents living in the suburbs than the big cities that anchor those regions."