UPDATED: St. Hubert's High School on school-closings list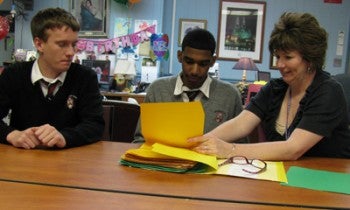 UPDATE: It's being widely reported that St. Hubert's is among five archdiocesan high schools recommended for closure. The others are West Catholic, Archbishop Prendergast, Monsignor Bonner and Conwell-Egan.
The Archdiocese of Philadelphia will hold a news conference this afternoon to discuss the future of Catholic education in and around Philadelphia. For many, it could mean saying goodbye to their schools.
At 4 p.m., the diocese will livestream the event, which is billed as an announcement of the findings of the Blue Ribbon Commission. The 16-member commission was formed in December 2010 to study the archdiocese's many programs and evaluate their sustainability.
Two high schools that draw Northeast students — North Catholic and Cardinal Dougherty — closed at the end of the 2009-10 academic year, sending the remaining students to nearby Catholic, public and charter schools.