"Let me be your ambassador to the Northeast:" state Rep. Kevin Boyle tells Young Involved Philadelphia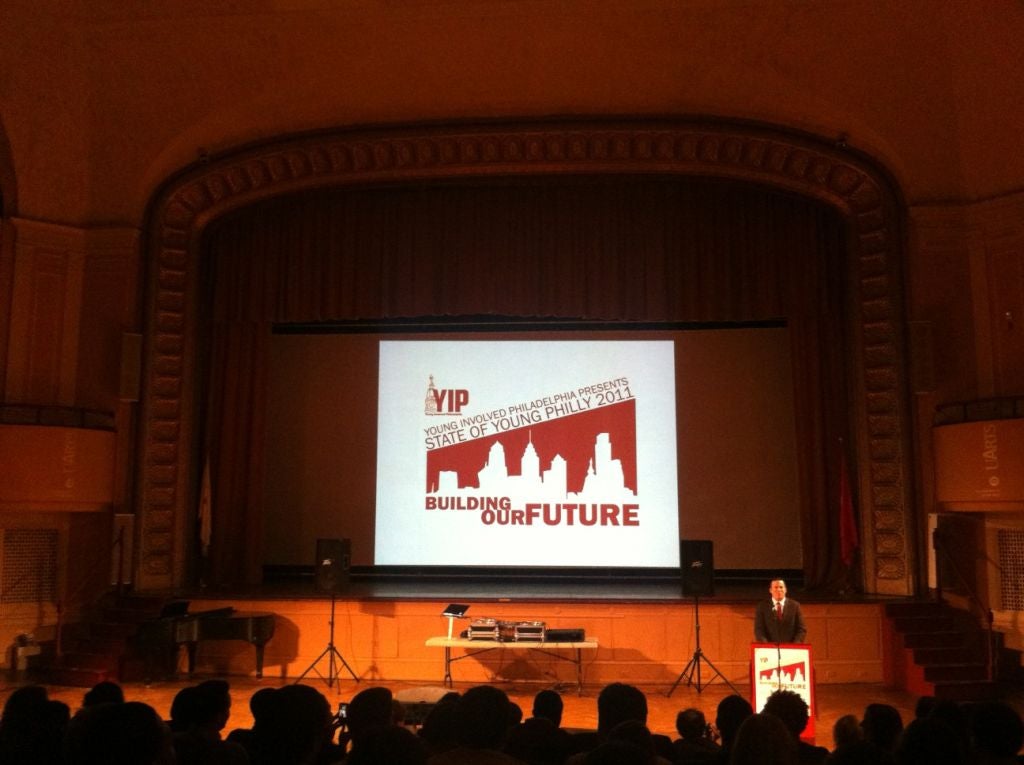 Calling for a wave of young civic engagement in Philadelphia, state Rep. Kevin Boyle followed Mayor Michael Nutter in speaking at the State of Young Philly final showcase Friday night.
The close to the two week event series, organized by Young Involved Philadelphia, was held in the cavernous and ornate Gershman Y in Center City. Boyle, 31, was invited to represent a younger order in state representation.
"Let's make this a world class city again," said Boyle, noting that the city's 'Democratic machine' had fought his candidacy, even though he is a Democrat. Boyle also noted that that Democratic political machine took over in the 1950s from a longstanding Republican machine in the city. "Fortunately, that machine is on its way out, so we need new leadership."
Boyle said that much of his staff is made up of people in their 20s and, with a laugh, pointed out that he wasn't even born when John Perzel, the indicted incumbent whom Boyle defeated to take office, was first elected. Boyle, speaking to nearly 200 young professionals, many of whom are relative newcomers to the city, joked about where he comes from.
"For those of you who aren't from Philadelphia, you probably have never been to the part of the city I represent," said Boyle. "Let me be your ambassador to the Northeast. Come as a tourist. There's a lot of great things to see."