Just tuning in? Put PlanPhilly's election reporting to work for you.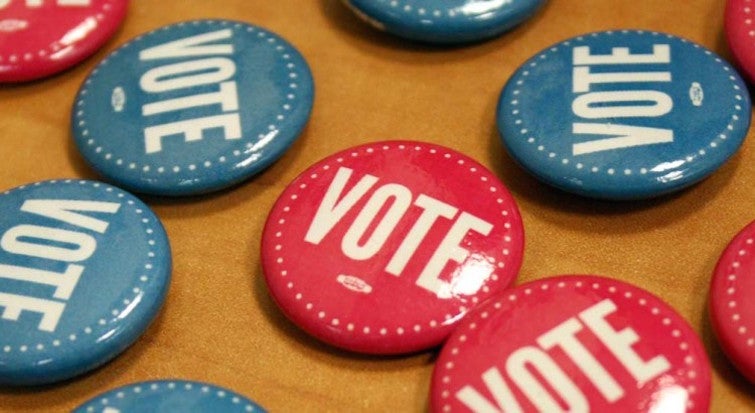 With the May 19th primary election less than a week away, we're starting to get the emails:
"Hey, I know you've been paying pretty close to this election. I've been so busy and haven't really tuned in yet. You have anything I can read?"
Do we ever!
For the past several months, PlanPhilly staff and contributors have been hard at work putting the issues that matter to our community on the 2015 campaign agenda, and getting the 2015 candidates talking about the things we care about: planning, development, design, housing affordability, multi-modal transportation, complete streets, sustainability, preservation, and so much more.
All of the articles, op-eds, Q&As, and videos related to the 2015 elections can be found on our Agenda 2015 series page.
If all you want is the candidate Q&As, here they are:
For Mayor, on the Democratic side we've got Lynne Abraham, Jim Kenney, Doug Oliver, Milton Street, Nelson Diaz, and Anthony Williams. On the Republican side, here's Melissa Murray Bailey.
With 16 Democrats and 5 Republicans running for City Council At-Large, we regrettably weren't able to do detailed Q&As with them all, but you can get a flavor of what they're about in the Newsworks election guide we helped put together.
The Philadelphia Citizen has a series of articles on the Council challengers that's worth checking out, though be aware that the publication has a pretty strong anti-incumbent agenda. You can balance that out with the City Council bio pages, which have an equally strong pro-incumbent agenda.
For the competitive 2nd District Council race, Jared Brey sat down with Ori Feibush and Kenyatta Johnson for a pair of interviews about their respective approaches to neighborhood development, which I think provide the clearest contrast captured to date between the two men.
And in the Sheriff's race, PlanPhilly community contributor John Kromer and I interviewed Philadelinquency blogger and anti-blight activist Christopher Sawyer, who's running on the Republican ticket.
To help make the choice for Mayor as clear as possible for our readers, later today we'll be releasing the PlanPhilly Mayoral Matchmaker where you can compare your positions on the issues to the candidates' positions.
WHYY is your source for fact-based, in-depth journalism and information. As a nonprofit organization, we rely on financial support from readers like you. Please give today.