Jeff Rush, zoning and planning advocate and Queen Village champion, dies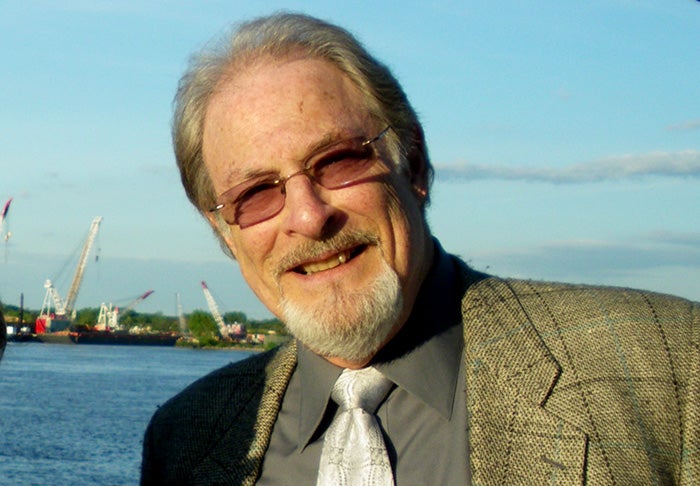 Waterfront planners, casino protestors, and especially Queen Villagers lost one of their most consistent advocates last Tuesday when Jeff Rush, a member of the Zoning Board of Adjustments and former president of Queen Village Neighbors Association, died unexpectedly at the age of 67. His funeral was held last Thursday. The cause of death was pancreatic cancer, according to his wife, Kathy.
Rush lived in Queen Village for more than thirty years. Neighbors, friends, and colleagues knew him as an exceedingly conscientious Philadelphian who fought in various capacities for various neighborhood causes the whole time.
In addition to his decades-long involvement with QVNA, Rush served on the board of the Interstate Land Management Corporation and, in 2009 and 2010, as vice chair of the Central Delaware Advocacy Group, which advocates for the riverfront master plan.
Jeff Hornstein, a former candidate for City Council and current president of QVNA, said that Rush was more active in neighborhood civic issues than anyone could be expected to be.
"He was an intense, passionate guy," Hornstein said.
Jeff Rush was born and raised in South Philadelphia. He grew up near 7th and Oregon, where his parents owned a hardware store. He attended Central High School, and, according to his profile on LinkedIn, studied "business and law, economics and Philosophy" at Temple University in the mid-1960s. He owned an auto repair shop in the Lower Northeast starting in 1995.
Rush was active in the Queen Village group from the early 1980s on, and served most recently as president from 2007 through 2011. Rush worked hard to stop Foxwoods from locating a casino on the waterfront in South Philly. Foxwoods never opened, and resident opposition was a contributing factor.
"He was totally immersed in that [anti-casino] activity," said Michael Hauptman, an architect and QVNA member who also serves on the board of the Delaware River Waterfront Corporation. "Everybody wondered, 'Didn't he have a job? How could he possibly be spending so much time working on this when he had a business to run?'"
Hauptman added, "Jeff's passing is going to really leave a vacuum in the neighborhood. He was somebody who you could always count on to get things done. He was a real dynamic force."
Rush also supported efforts aimed at designating Queen Village the city's first "Neighborhood Conservation District," which culminated in 2008. The designation allowed Queen Village residents to create their own set of guidelines for new development in the area. Jeff Hornstein said that QVNA had fought for the designation in part to "prevent the 'garage-ification' of Queen Village," the threat of which can be seen along portions of the south side of Lombard street, the association's northern border.
According to Hauptman, the architect and QVNA member, the designation also helps the neighborhood protect Queen Village houses that are identical to those on the Historic Register, but somehow didn't make it on the register themselves.
Rene Goodwin, who served alongside Rush on CDAG, said that he was "an unfaltering soldier fighting for his community and for all communities in Philadelphia."
Rush was appointed to the zoning board in 2010 by Mayor Nutter, who credited him in a statement at that time for his "tremendous commitment to his city." ZBA chair Lynette Brown-Sow said that, in addition to being "Mr. Queen Village," Rush was "probably the most diligent out of all of us in trying to read and learn the new zoning code."
Former 1st-District City Councilman Frank DiCicco said that Rush was his "go-to guy" in Queen Village on any number of topics when the Councilman was looking to get the pulse of the attitude about a certain issue in the area. DiCicco said he spoke on Rush's behalf when his name came up as a possible choice for the zoning board.
"Jeff always had his nose in the middle of everything," DiCicco said. "You talk Queen Village, neighborhood involvement—there was no way you could say that without Jeff's name coming up in the same breath."
In his last monthly column as president of QVNA, published in the Queen Village Crier last December, Rush commended the work of the ZCC, CDAG and the Delaware River Waterfront Corporation for their efforts to bring good, inclusive planning to bear on Philadelphia. And he issued a challenge to those groups—and everyone else—to keep it up.
"Mayor Nutter, his Administration and City Council, including our own new 1st District Councilman Mark Squilla, must intensify efforts to finally shake for good the deeply ingrained notion that 'Philadelphia is corrupt and content,'" Rush wrote. "I believe many of us are no longer willing to turn a blind eye to the type of blatant abuse of power that has fostered our indigenous and infamous inferiority complex. We have made much progress both as a city and community and now it falls to the incoming QVNA Board and President to do their very best to provide the leadership crucial to keep our neighborhood great and moving forward."
Contact the reporter at jaredbrey@gmail.com and follow him on Twitter @jaredbrey