In case you missed it: This week's good reads about Pennsylvania cities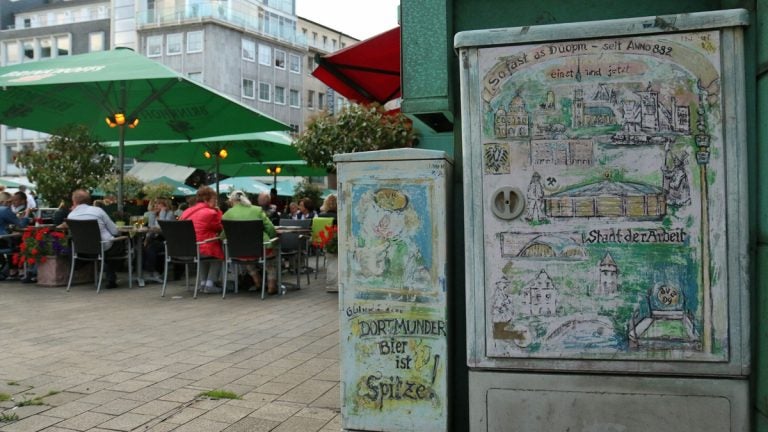 We are supposed to be in the lazy, hazy days of summer. Despite hot temperatures, Pennsylvania cities have been very busy with grand jury investigations, FBI probes and the Commonwealth is still without a budget. Plenty to read about as you sip a cold drink.
Mayoral woes
A grand jury investigation of Harrisburg's finances brought hundreds of charges against former Harrisburg Mayor Stephen Reed, including theft and bribery.Former Mayor Reed, who served for 28 years, is fighting back. Reed's attorney asserts that the statute of limitations for filing charges has passed. (Pennlive)The offices of former Allentown Mayor Ed Pawlowski and current Reading Mayor Vaughn Spencer were raided as part of an FBI probe. (The Morning Call)
Investigators looked in both cities for records that linked city contractors to political donations. (The Reading Eagle)
Capitol Recap
A new bill proposes sales tax exemptions for the purchase of equipment to expand or open a data center. Republican Senator Scott Hutchinson, the bill's primary sponsor, believes that the incentives would bring new business to Pennsylvania and make it more competitive with neighboring states.Lawmakers still don't have a budget. Would a short term budget serve as a compromise as the debate over spending continues?
License to steal – ideas
Concert stages made of repurposed furniture, real time bus schedules, former airport runways as bike parks… Marielle Segarra found some creative uses of space and urban design in her travels to Germany that Pennsylvania cites might want to borrow — or steal.California has the largest public pension fund in the United States and has decided to invest part of its fund in infrastructure projects. Sounds like a "marriage made in heaven," but should Pennsylvania follow California's lead?
Education
For the fourth straight year, Pennsylvania's standardized test scores have dropped. 2015 tests were especially rigorous, following new Pennsylvania Core Standards, which are similar to the Common Core standards used in other states.
Over 1,000 students in one Philadelphia school organized a peace march to protest the violence in their community, with surprising results. (NewsWorks)How can schools help lift up impoverished children? A week's worth of articles look at solutions ranging from dropping SAT requirements to providing more nutritious snacks year-round. (NextCity)
A Pittsburgh Port Authority panel voted against a $3 fee to replace or obtain a new transit card. The card, launched in 2012, is currently free. Transit riders can add money to the card online or through vending machines. 70-75% of riders use the card. (Pittsburgh Post-Gazette)In London, and other parts of the world, transit cards are already out and "tap-and-go" transit is in. Long terms benefits would include less congestion, reduced barriers, and reduced operating costs. (CityLab)
Uber has been a legal source of rides in California since 2013, but the rideshare company has been fined $7.3 million for failing to supply required data including driver safety and accessibility for all passengers. (NextCity)
There's a map for that
Geography class would have been much more interesting if we used these clever maps.
Traveling across the U.S. this summer, this map will tell you how far you can stretch $100. Turns out that Pennsylvania is a good value. (CityLab)This musical map will help you groove to your city's unique soundtrack. (Good Magazine)You're dying to know which cities have the most Instagram photos of bacon. Well, this interactive map will provide this data and more #foodporn. (Los Angeles Times)Hope you've mapped out plans for a fun weekend.