Heavy snow to snarl Tuesday morning commute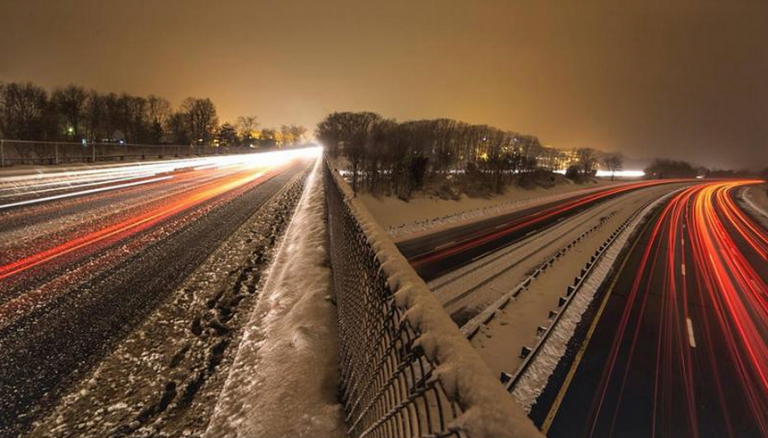 A quick moving storm aims to disrupt the Tuesday morning commute, potentially dropping six inches of snow in some locations in less than 12 hours, forecasters say.
The heaviest snow is expected in most areas between 5 a.m. and 9 a.m., with snowfall rates of one to two inches an hour for one or two hours around daybreak, according to a briefing issued by the National Weather Service office in Mount Holly, NJ Monday afternoon.
Details from the briefing:
Timing: Snow begins between 3 a.m. to 5 a.m. Tuesday, then ends from southwest to northeast beginning around 9 a.m. in northeast Maryland. The storm will wrap up near and north of Interstate 80 in northern NJ and northeast PA around 1 p.m.
Precipitation types: The precipitation will start as all snow in all areas, changing to rain east of the New Jersey Turnpike. Snow could mix with sleet over the Interstate 95 corridor at times. A brief period of freezing rain is possible across portions of southern NJ and the Delmarva. There is a chance that pavements will be icy in the rain area prior to 9 a.m., despite air temperatures rising into the mid-upper 30s, because of the previously frozen ground.
Accumulations: Widespread three to six inch accumulations across eastern PA and northern NJ, including the Interstate 95 corridor. Progressively less accumulations closer to the coast.
Power outage risk: The threat of power outages increases Tuesday morning if six inches of wet snow accumulates on trees and wires. Winds will be light during the morning, but will increase during the afternoon.
Roof collapse risk: The additional wet snow could cause more strain on a weakened structure increasing the chance for collapse.
Temperatures will then rise above freezing, and a west wind will guest Tuesday afternoon, leading to melting, which will refreeze Tuesday night. A warming trend then begins Wednesday, with temperatures possibly reaching 60 degrees on Friday.
For the snowfall forecast covering most of New Jersey, click here. The forecast for northeast New Jersey is available here.